Zaha Hadid, "Queen of the Curve", the woman steering the architecture… She is a design icon with both her unique style, characteristic features and the new excitement that she brought to the architecture. The woman whose projects are taught in architecture schools as a lesson, putting an end the hegemony of men in architecture and eliminating the conservative rules of the profession.
Hadid was born on October 31, 1950 in Baghdad, Iraq. These lands, where she took her first step, were the most challenging geography in the world; The middle east where wars and hopes never ended. Zaha turned towards to drawing and art at a young age and have designed his belongings himself. She had always kept the drawing book around.
Hadid having completed the first stages of his education in Switzerland and England, went to study mathematics at the American University of Beirut. Immediately after completing his education in mathematics, she started to receive education of architecture at AA School of Architecture in 1972. Her successful studying at Architectural Association, which is shown as one of the best architecture schools in the world, and her attracting educator's attention will have been giving a hint about her future. One of the most important reasons behind her success and style was undoubtedly learning and synthesising two arts such as mathematics and architecture. Her 4th grade project, called Malevich Tectonics, is quite famous.
The Architecture of Zaha Hadid
The young and passionate architect, who received his architectural diploma in 1977, started working in an architectural office with his teachers at school. The architect, who founded his own office named as Zaha Hadid Architects in 1980, made this office into a complete architectural studio and provided a real school environment. One of the events that changed the life of the architect was to win a club design competition in Hong Kong. Although her project was not practised, he provided the recognition of Hadid.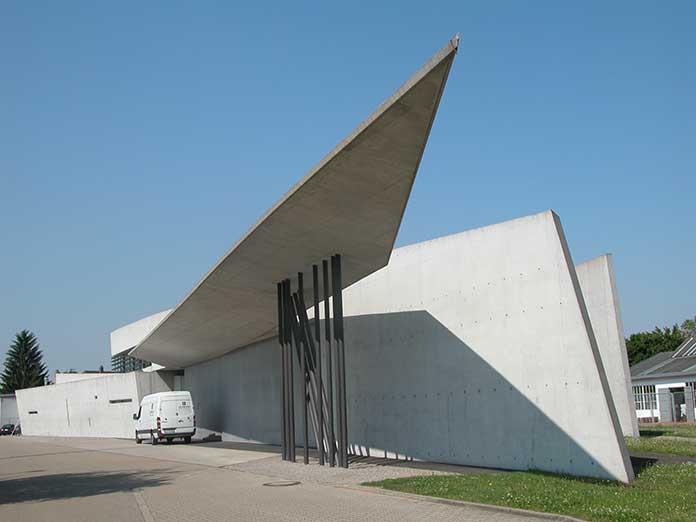 Vitra Fire Station, built in 1993, was Zaha Hadid's first project constructed in the real world. The project, in which used exposed concrete, has a very interesting design with its sharp lines. The station is a work in which the effects of deconstructivism architecture, which Hadid is one of the pioneers in, can be seen.
The architect, who was always inspired by nature in his projects created with parametric design, made his own way in architecture, so to speak. As she kept going this path he drew, she won people's approval not only from the architectural surroundings but also from many other disciplines. This enabled him to be included in the list of the 100 most powerful women in Forbes Magazine in 2008. Hadid, whose life was full of such successes, pulled of the Pritzker Architecture Award, known as the most important prize in architecture in 2004.
The Most Important Projects of Zaha Hadid
Vitra Fire Station
BMW Headquarters
Tokyo Olimpic Stadium
London Aquatics Center
Galaxy SOHO
Phaeno Science Center
Guangzhou Opera Binası
Riverside Museum
Zaha Hadid, who died from heart attack in 2016, will continue to live with her unique designs that she gave to the world of architecture.