Fresh graduate from B.Arch and want to do your own job? Or, are you tired of working on someone's office for small amount of wage? Even further, do you wonder that can an architect work from home with a high revenue? Keep reading! This article is right up your street. But, before starting the article, i want to clarify the issue of finding remote jobs in your architecture career. YES, freelancing in architecture is definitely possible and quite easy to try.
In this article including the all aspects of how to make money as a freelance architect, we will talk about advantages and disadvantages of being self-employed. Then, after we discuss the options for making online career, you are going to discover where to find freelance jobs for architecture.
Freelancing as an Architect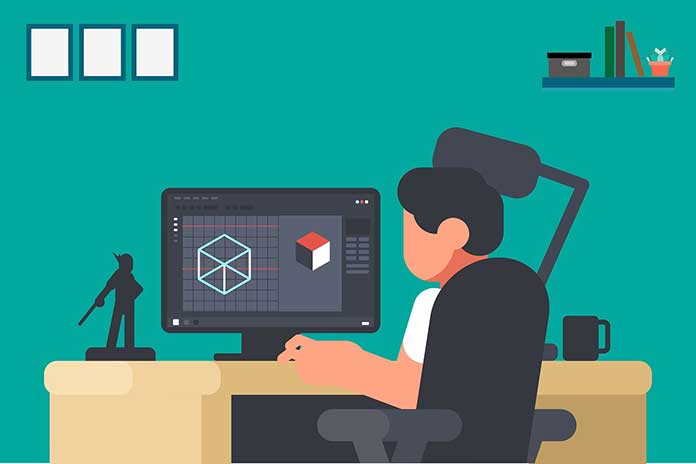 As you know, the number of remote jobs are increasing fast as never so. The main reason for that is global economic crisis and recessions in developing countries due to the Covid-19 Pandemic Virus.
This virus has transformed not only our life styles but also working methods. By this means, people, who get used to these new working types, continue working from home although pandemic has faded out. A wide range of architects are among these people open to innovation, too.
If you believe you have special skills as an architect there are many online career opportunities in architecture for you. You can be an online architectural designer by doing remote architecture jobs!
You loved this idea but don't know where to start? Don't worry, there are lots of freelancing websites that ready to facilitate your business. Thanks to these platforms, being a freelancer is now counted as a professional working method. So, you can draw an alternative career in your architecture life.
Read Also: 10 Alternative Careers in Architecture & Design
Why should you become a freelancer architect?
Freelance jobs in architecture provide you unlimited wages depend on your monthly effort. If you give a particular importance to freelance, you can get great benefits from this working type. Below you can find out some advantages of freelancing in architecture.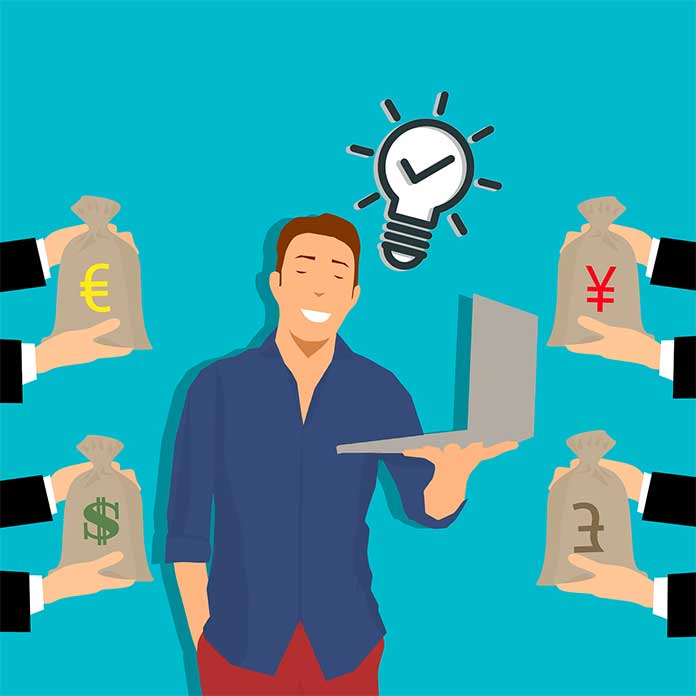 Freelancer architects can decide their work hours and service charges.

Average freelance wages in the United States is about 20$. In some fields this avg. increases to 30$.
Unlike the common office jobs, you will get more orders if you do your job well. So, it means getting work harder is earning more money.
Are you an architecture student trying to find architecture jobs? This is the best & easiest way of working as an architecture student.
Determining your own working rules as you want is possible.
Compared to office working, it is easier to stand out among other architects here.
Did you know that 1 in 3 Americans works as a freelancer according to info from Upwork? Believe it or not, self-employed is the future of working.
You have the ability to do multiple jobs simultaneously in different fields and scales. And this is called as freedom!
What type of jobs can architects do as a freelancer?
3D modelling & rendering
2D drawings including sections, elevations, perspectives and floor plans
2D-3D plan renderings
Cost & time estimation
Consultant architecture
Preparing project sheets
Designing conceptual projects
Video animations
Creating

BIM families & models

Diagrams, mappings and other different presentations
How to become a freelance architect?
Remote working is nothing new. However, it would be so hard without internet to find your ideal clients and to secure your works. For this reason, having a computer with an internet connection and having a talent that you can sell is required to work freelance. All that remains is having a little self-confidence.
Special Deals: Best Computers for Architects on Amazon
If you okay with these requirements, you are ready to work remotely. Alright then, what are the best websites for freelancing in architecture?
Best Websites for Freelance Architects
Examining number of annually job postings and positive feeadbacks, we selected the best freelancing websites for architects and architecture students. Below, you can check and compare each platform by advantages and disadvantages of them.
Fiverr

Upwork
Freelancer
Houzz
1. Fiverr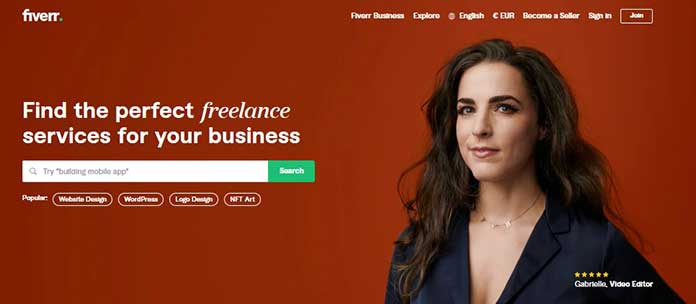 Website: www.fiverr.com
Job finding method: Creating service page called gigs
Comission rate: %20 for every scale of jobs
Minimum wage: 5$
UI Complexity: Low
Being one of the best websites for freelancers, Fiverr is an Israel based freelancing platform established in 2010. It has a profile and gigs based system. There are basically two types of membership here. The first is Seller account, in which you can create your own gigs. And the other type of account is Buyer one.
As a freelancer architect on Fiverr you can create your gigs upon the different sections in architecture. Most commonly architecture gigs are about 3D modellings, architectural renderings and 2d drawings.
More you done high quality architectural jobs is more you get high stars. In this way, becoming a popular freelance architect on Fiverr will be easier for you.
Buyers can direct messages to the seller before make any purchase and can make a different deal.
Moreover, you can check your gigs' statistics and edit your gigs even after you publish them.
It has also free video and article guides that help sellers to improve their skills on promoting services they provide.
2. Upwork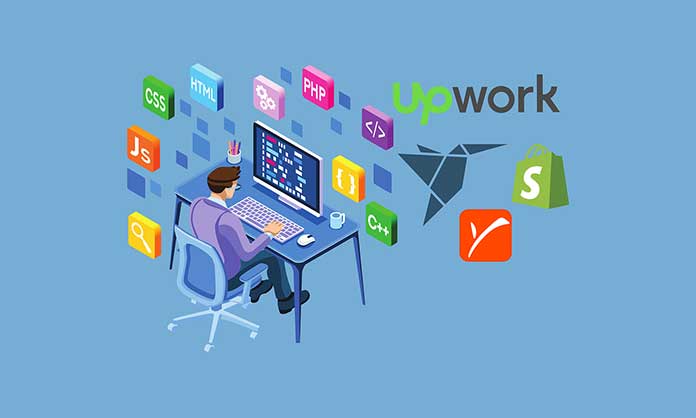 Website: www.upwork.com
Job finding method: Creating job portfolio page
Comission rate: %20 unless you reach out 500$ on Upwork
Minimum wage: 3$ for hourly charges, 5$ for fixed price projects
UI Complexity: Low
With its simple and easy to use UI, Upwork enables you to get paid hourly.
The platform also allows businesses and other clients to place a job post.
Freelancers on Upwork can get their payments in the way of PayPal or direct bank transfer.
According to some statistics, in this platform 3 million remote jobs are posted each year.
If you decide to use Upwork as a freelancer, you should keep in mind that there is high comissions that Upwork get from you. This service fee rate is %20 until your total earnings in the platform reach 500$. However, if you maintain to use Upwork, this rate will decrease according as your total earnings increase.
3. Freelancer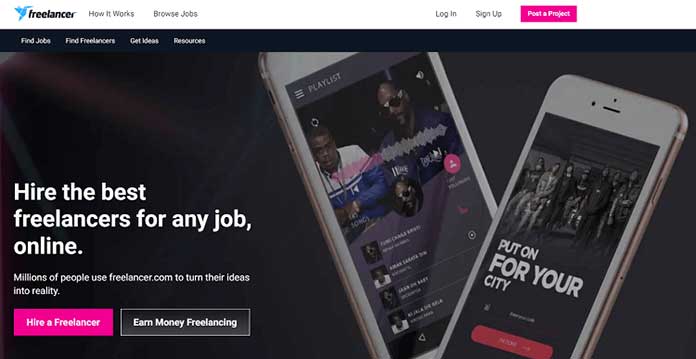 Website: www.freelancer.com
Job finding method: Making the best proposal for job postings
Comission rate: %20 for services and %10 for fixed projects
Minimum wage: N/A
UI Complexity: High
Established by Matt Barrie in 2003, Freelancer is one of the best platform for freelancing in architecture major. You can apply to the job postings published by customers by writing your hourly wage expectation and a short article. Paying for these jobs can be hourly or fixed price.
Clients are free to select any proposal made by experts.
Without account confirmation, you can bid limitedly in a day.
Its UI is not user-friendly and necessitates you more effort to get used to.
According to its website, there are almost 1800 different skill sets on which experts are able to work.
4. Houzz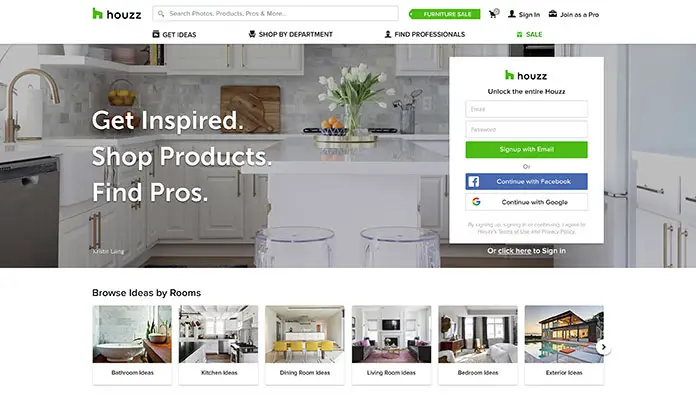 Website: www.houzz.com
Job finding method: Creating profile page with all details in your job
Comission rate: %15 for every products you sell
Minimum wage: N/A
UI Complexity: Medium
It is one of the top freelancing websites with high paying customers. Houzz, founded in 2009 by Adi Tatarko and Alon Cohen, serves especially in the home design sector. So, the most of professionals on Houzz are architects, interior designers, landscape architects, contructures and other designers. There are also a home decor shop section on the website.
In this platform you can search among the freelance jobs for architecture in various categories like 3D plans, modelling or visualizating.
Perhaps one of the most effective features of Houzz is providing opportunity of video meeting between clients and freelancers.
Conclusion
Consequently, there are different routes of drawing a path for your architecture career. One of these methods is finding freelance architecture jobs online. Working remotely will become more common in the future, so it will be in your best interest to create a strong profile now.