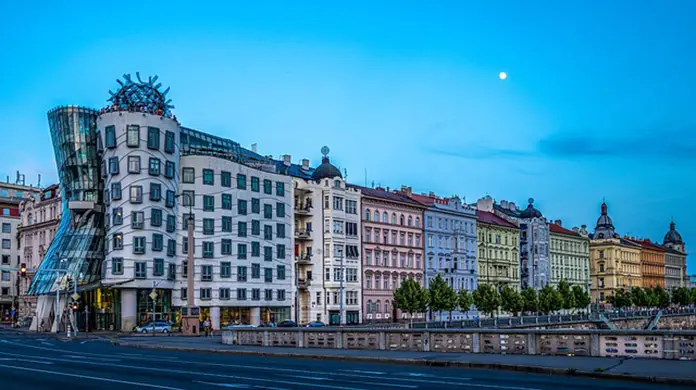 The Dancing House, located in Czechia, Prague, is designed by Frank Gehry and Vlado Milunić. It is an important example of deconstructivism in architecture. When it was first built it caused lots of arguments because of its unusual design. Critics said the building is not compatible with the city's historic fabric. Nevertheless, today it is accepted as one of the iconic buildings of Prague.
Dancing House in Prague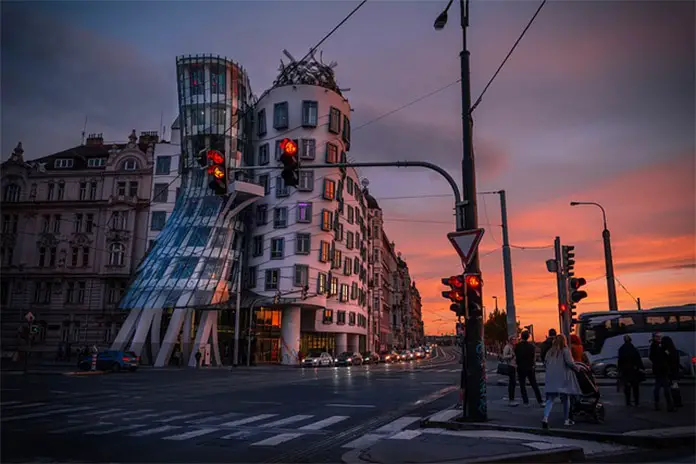 Before World War II there was a 19th-century building where the Dancing House is located today. Due to the destruction of that building, after the war, it was decided to construct a new and modern building to replace it. ING Bank gave sponsorship to an unlimited construction budget. First, the project was proposed to Jean Nouvel but he rejected it because of the size of the site. Later, Frank Gehry took the project and designed this unique building with architect Vlado Milunić.
The building is located in an area that mostly has Baroque, Gothic and Art Nouveau structures. People criticized the unusual design of the building, claiming that it did not fit the texture of this area. However, Václav Havel, the first president of the Czech Republic, gave his support to the project. Today the Dancing House is seen as one of the symbolic structures of Prague. Also, it is known as Drunk House as well because of its dynamic inclined form.
Frank Gehry
Frank Gehry is one of the famous components of the deconstructivism movement in architecture. Besides Pritzker, he has various important awards in architectural design. Bilbao Guggenheim Museum, Walt Disney Concert Hall, Vitra Design Museum and Weisman Art Museum are the other famous works of Frank Gehry.
Vlado Milunić
After he graduated from Czech Prague Technical University, Vlado Milunić mostly worked in Paris until the Dancing House project. Later on, he became more famous and worked on many big scale projects such as Barrandov Film Studio, Prosek Nurse Dormitory, Radetice Child Camp and Areal Hvezda Building Complex.
Dancing House Architecture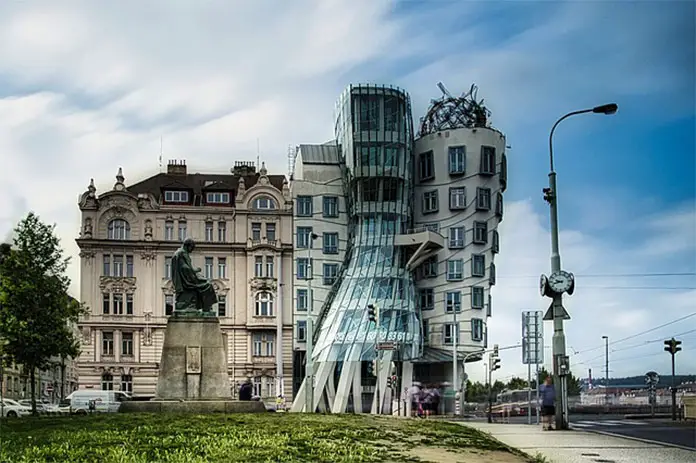 The building's construction started in 1992 and completed in 1996. It is designed as two main structures: a structure that has curved supporting columns with structural glass veneer and a brut structure with the wavy form that is parallel to the river. These structures lean into each other like they are dancing. Famous dancers Fred Astaire and Ginger Rogers gave inspirations to this design. Hence the building was also known as Fred and Ginger.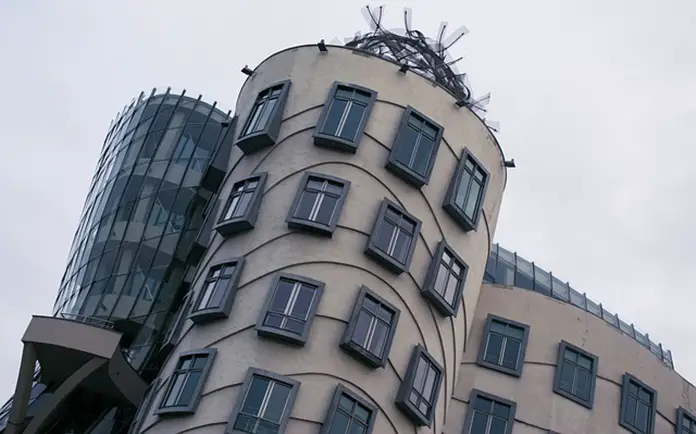 The relationship between glass structure and brut structure is also representative of the relationship between Yin and Yang. Furthermore, there is a metal structure called Medusa on the roof and under the Medusa, there is a skylight.
Dancing House Interior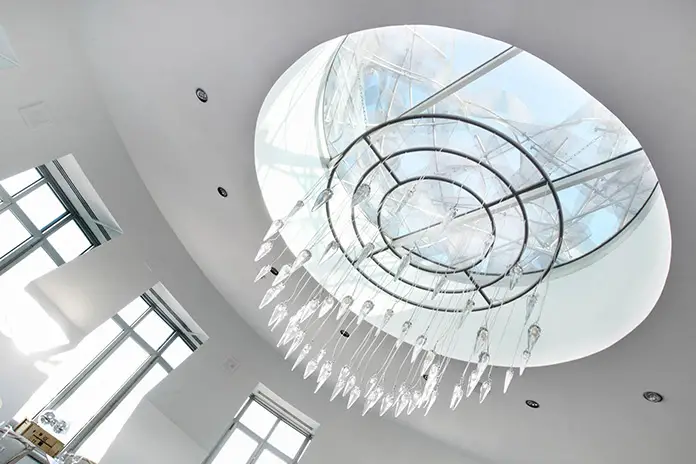 The curved form of the building can feel inside of the Dancing House as well. Inclined columns, metal supports and wavy walls remind visitors what a unique building they are in.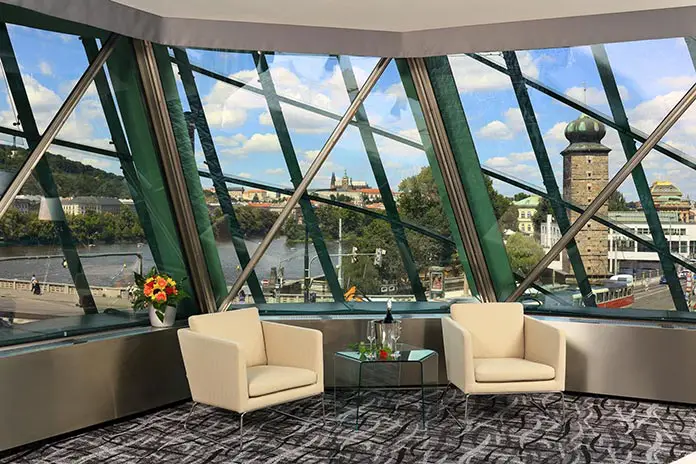 Inside the building, there is a restaurant, a hotel and offices of several international companies. It is possible to enjoy a panoramic view of Prague in the restaurant.