As the world becomes increasingly aware of the environmental impact of traditional construction methods, architects and designers are turning to innovative solutions to create sustainable homes. One such solution that has gained significant attention is Cross-laminated Timber (CLT). This remarkable building material offers a plethora of benefits, including reduced carbon emissions, enhanced durability and aesthetic appeal.
CLT has a rigid body, produced as an alternative to reinforced concrete and steel. Providing answers to the durability, manufacturing and structural problems of traditional wood, it allows you to build structures with much different dimensions and designs.
In this article, we have compiled a list of CLT houses that showcase the versatility and eco-friendliness of this cutting-edge material.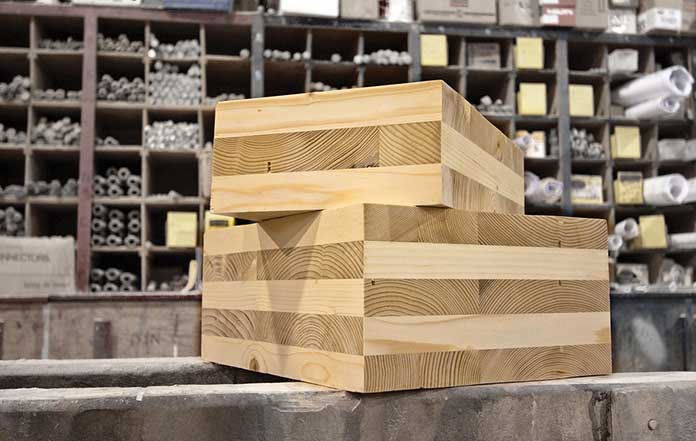 Examples of CLT Houses
1. FMD Architects
This wooden house designed by FMD Architects in 2019 is located in Australia. Cross-laminated timber (CLT) building material was preferred in most of the residences, which have a construction area of 560 m2.
The project consists of two masses on the ground floor. The small mass contains a bedroom, bathroom, staircase and technical volume for guests.
There are 5 bedrooms, a guest greeting hall, a living room, a large kitchen, 2 bathrooms as well as dishwashing and drying rooms in the main mass.
The semi-open space in the middle of these two blocks is used as a parking area. When going upstairs, another living room welcomes us, while a part of the same space is reserved as a library.
Additionally, there are a guest bedroom, spa, bathrooms and master bedroom on this floor.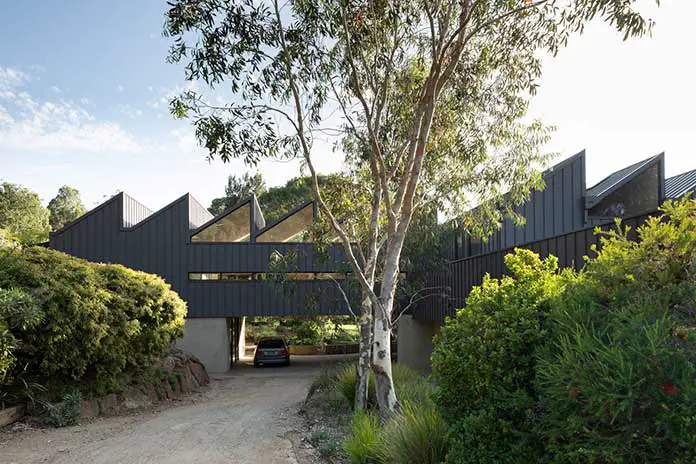 The upper floor of the building, designed with CLT panels and elements, has a 10-meter span between the two masses. Despite this hard move, the roof cover has taken on a sawtooth appearance by repeating the triangular cross-section elements.
This is one of the design decisions that contribute to the dynamic and modern look of this wooden house by adding a movement to the horizontal stance.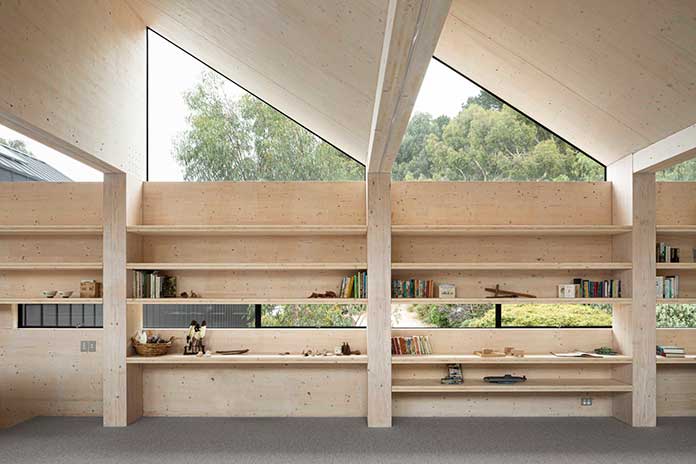 Not only the structural system of the building but also bookcases, wardrobes, shoe cabinets, tables and bar units are designed with Cross-laminated timber.
2. Tennent Brown Architects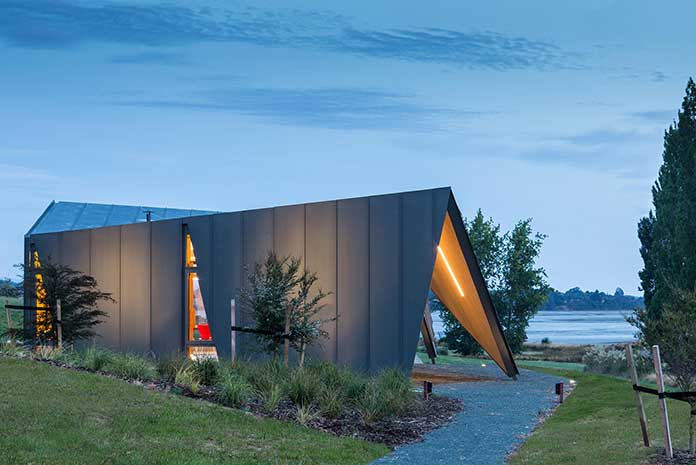 Located in New Zealand, Torea Studio is a work, meeting and temporary accommodation place for guests. Triangular-shaped CLT panels have been folded and brought together at different angles to create a dynamic shell.
The outer part of these panels is covered with zinc metal coatings painted in charcoal color. In this way, the inner and outer surfaces of the panels have achieved a perfect harmony between a light brown and a charcoal color.
Contrary to the vibrant standing and dynamic angles of the mass, the CLT panels left bare in the interior provided a mild and peaceful environment.
This CLT building, designed by Tennent Brown Architects in 2016, won various awards in design competitions on wooden houses in New Zealand.
3. Ardea Oosthuizen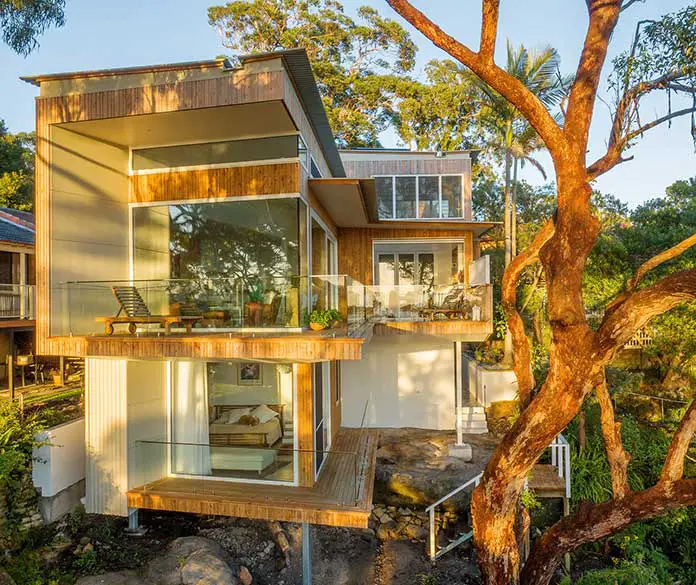 The main building material of this building, which resembles a modern 3-story villa, is CLT. It is located very close to a beach and has a magnificent view.
Due to this view, the architect designed the front of the building very transparent. The building, which response to the slope and topography of the land with cantilevers, has a very efficient natural thermal insulation thanks to its wooden construction material.
According to the owners of the house, there is no need to cool the interior, and it is enough to spend a small amount of energy on heating.
The house designed by Ardea Oosthuizen is the first wooden house in Australia using CLT building material.
CLT material is only one of the sustainable architectural features of the building. There is also an effective natural ventilation design in the structure, which uses double glass in the joinery, and has a rainwater collection system and PV panels.
4. Atelier Jones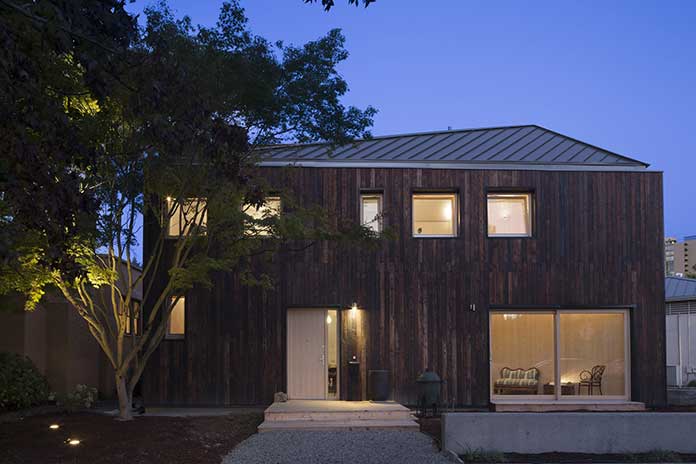 CLT house, the work of architect Susan Jones, has a design almost completely with Cross-laminated wood material. It is possible to feel the warmth of wood both inside and outside.
Since the panels are pre-fabricated, holes in various shapes were opened on them during the cutting phase. Thus, light entry is provided not only from the windows but also from the holes in the CLT wall panels.
This 2-story house has an excellent wooden structured terrace roof.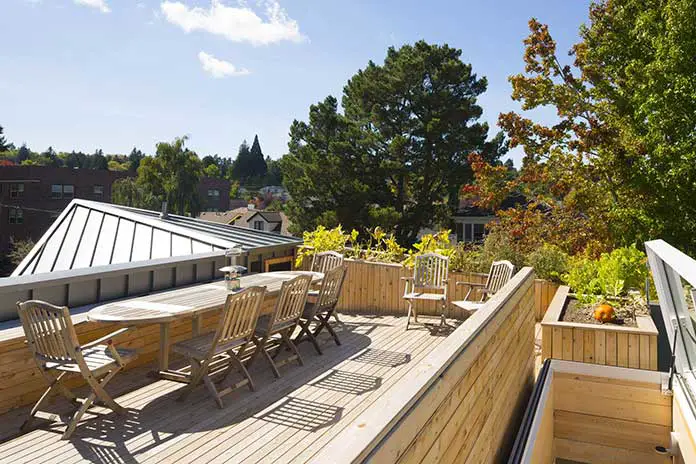 Conclusion
Thanks to these CLT houses we've examined, we've witnessed the remarkable potential of Cross-Laminated Timber as a sustainable building material.
These exceptional homes have shown us the incredible advantages of using CLT in construction, from its eco-friendliness to its durability and aesthetic appeal.
The use of sustainably sourced timber and innovative construction techniques not only minimizes environmental impact but also creates homes that promote energy efficiency.
Thank you for joining us in exploring CLT houses. Hope it inspires you to learn the endless possibilities that CLT offers in sustainable construction.