Construction is a fascinating industry that many people are interested in. It's a comprehensive field that requires a lot of skill, precision and hard work. So, it is not a surprise that there are plenty of construction TV shows. These shows provide an inside look into the world of construction. They also focus on showing the hard work, devotion and creativity behind creating wonderful buildings.
In this article, we will take a glance at the top 10 construction shows on TV. We've carefully evaluated each show based on its popularity, content, educational value and entertainment factors.
Whether you're a construction lover or simply looking for some inspiration, these shows will provide you with an exciting and informative experience.
Without further ado, let's continue with our list of the most popular TV shows about construction.
List of Most Popular Construction TV Shows
1. Build It Bigger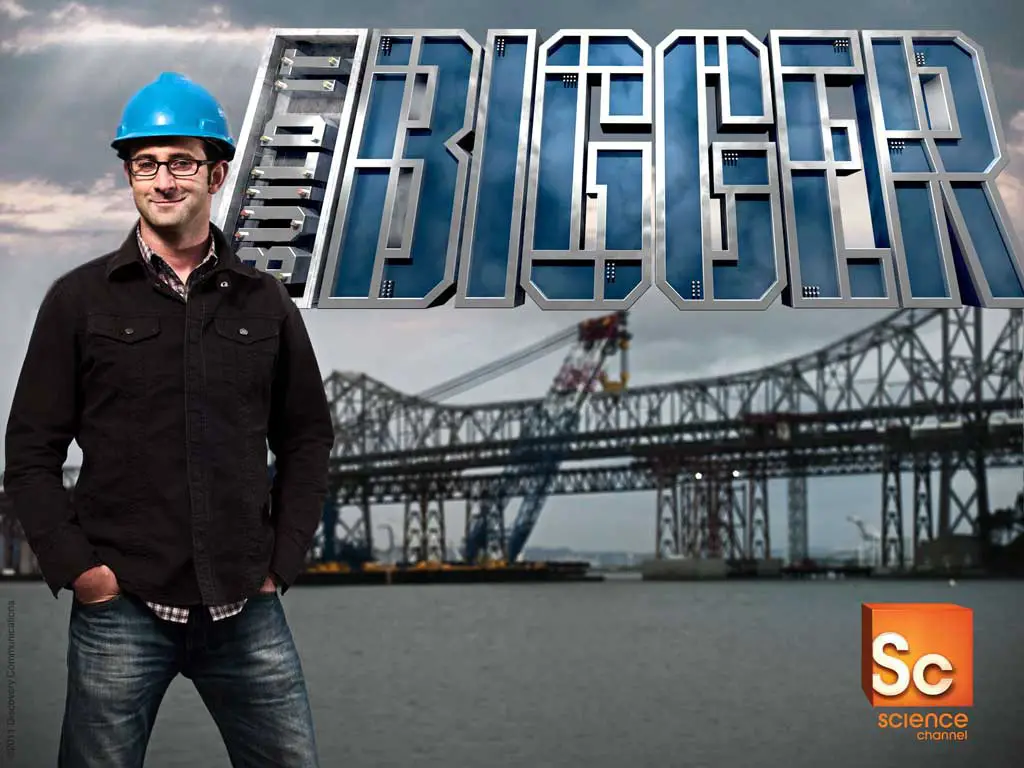 | | |
| --- | --- |
| Actors: | Danny Forster, Margaret Teo, Jim Heverin |
| Years: | 2003 – 2011 |
| Topic: | Megastructures |
| Channel: | Discovery Channel |
| IMDB: | 7.7/10 |
Extreme Engineering, whose name was changed to Build It Bigger later, is a construction documentary series on Discovery Channel. The main presenter of the show Danny Forster takes us behind the scenes of the world's most impressive construction projects.
With 9 seasons and over 70 episodes, Build It Bigger focuses on how the trio of intellect, dedication and passion courage human beings to create futuristic projects like floating cities, long bridges, tunnels and stadiums.
It offers you the chance to explore these constructions with interviews with experts and engineers, as well as footage of the process of construction.
Build It Bigger, aka Extreme Engineering, received the 2nd highest weeknight rating for 2002 on the Discovery Channel. It is totally worth seeing if you're a construction enthusiast.
2. Modern Marvels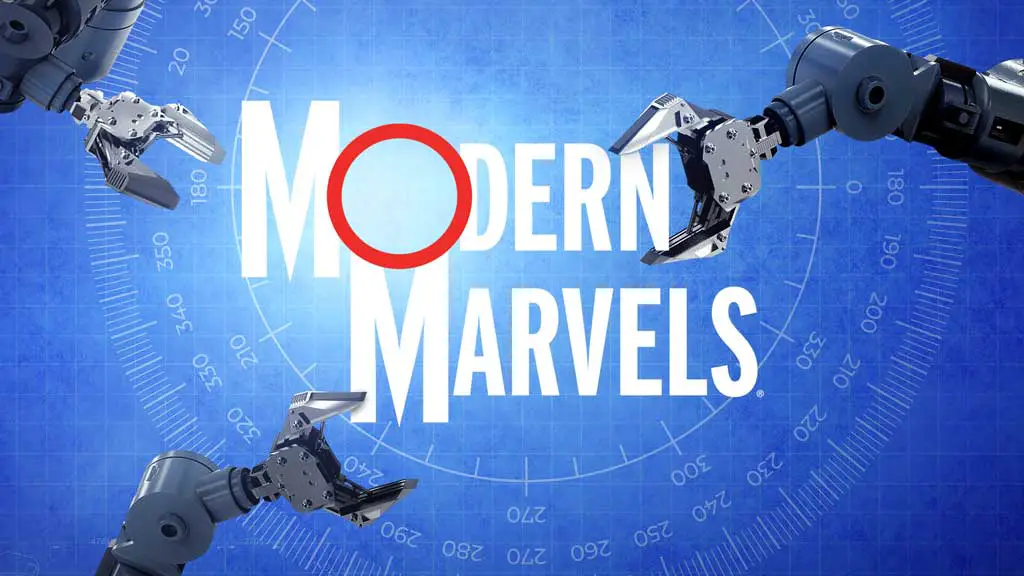 | | |
| --- | --- |
| Actors: | Lloyd Sherr, Harlan Saperstein, Franklin D. Roosevelt |
| Years: | 1995-2015 |
| Topic: | Architecture, science, manufacturing and mechanics |
| Channel: | History Channel |
| IMDB: | 8.1/10 |
America is the country that broadcast construction shows on tv the most. Premiered in 1995 on History Channel, Modern Marvels is a notable show with over 650 episodes.
These episodes are about not only architecture but also other fields related to construction, such as mechanics, manufacturing and science.
It also includes the Engineering Disasters sub-topic in which you'll see the most dangerous cases of the construction industry like vehicle crashes and building collapses.
Moreover, you'll learn about the architectural wonders, including the Golden Gates Bridge, the Great Wall of China, and other many mega structures.
3. Building Wild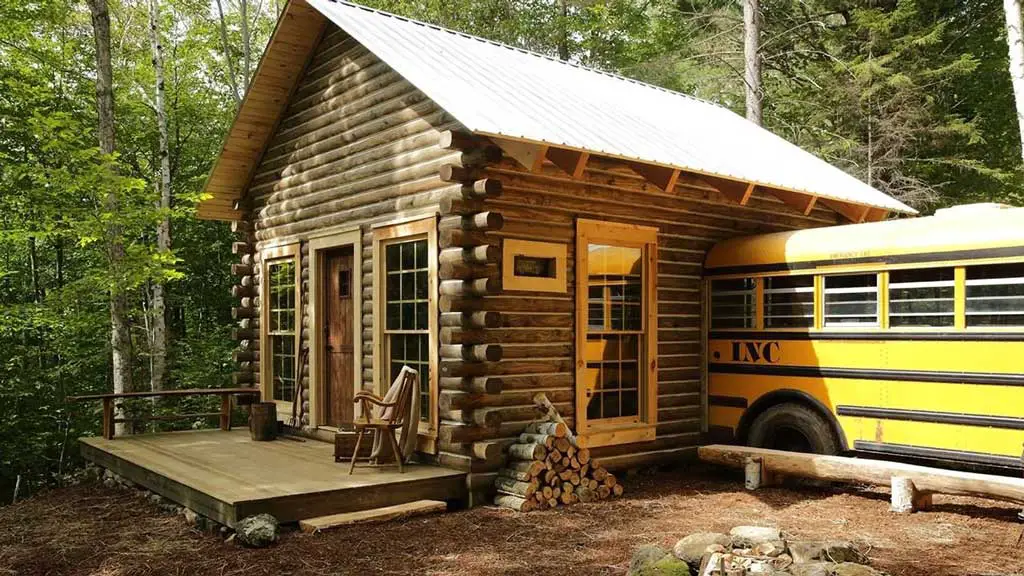 | | |
| --- | --- |
| Actors: | Patrick Tuffy Bakaitis, Jeremy Pratico |
| Years: | 2014- |
| Topic: | Wild houses |
| Channel: | National Geographic Channel |
| IMDB: | 7.1/10 |
This house-building show on National Geographic Channel includes huts with interesting designs in each episode. These houses are located in the wild areas of the northern USA and their designs have brilliant architectural solutions for construction problems in virgin lands.
In this show, you'll also see the harsh conditions of building on such pieces of nature with limited facilities in one week. These challenging environments require builders' hard work, mastery of craftsmanship and creativity in constructing these extraordinary structures.
You love mega constructions, but you're interested in small cabins in wood as well? Then, you should definitely watch this house-building series, making you feel as if you are a part of the construction team.
4. Flip or Flop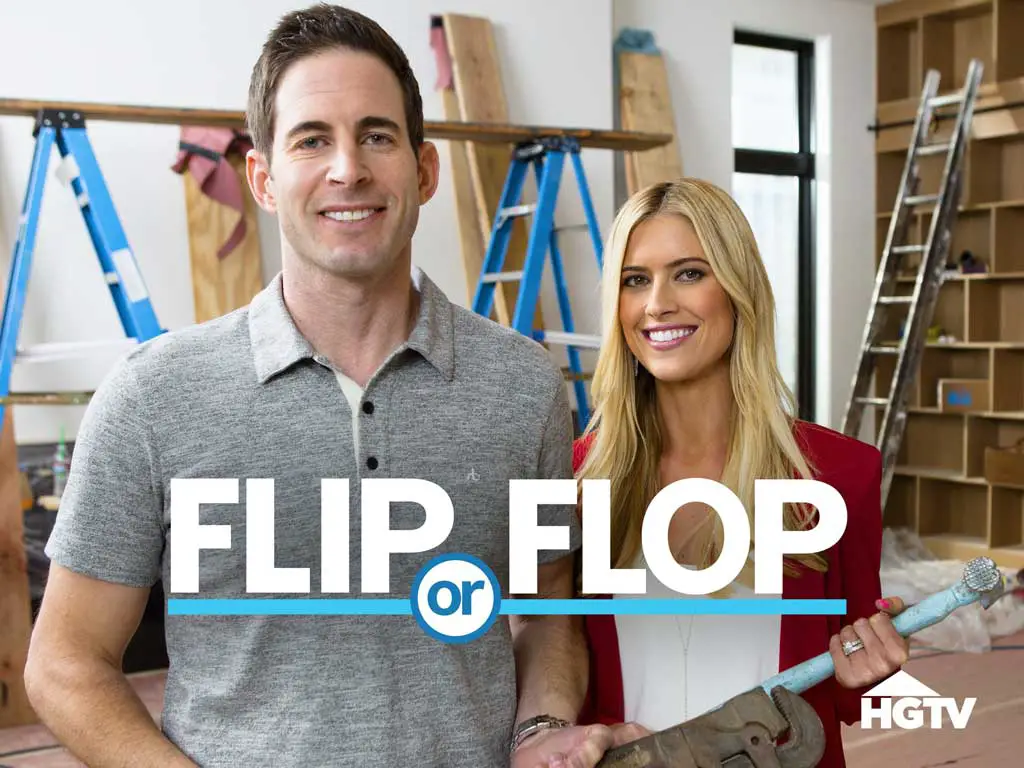 | | |
| --- | --- |
| Actors: | Tarek El Moussa, Christina Hall |
| Years: | 2013-2022 |
| Topic: | Real Estate, Home Renovation |
| Channel: | HGTV |
| IMDB: | 6.1/10 |
The construction industry includes not only building new properties but also investing in old ones to renovate them.
First released on HGTV in 2013, this popular home improvement tv series Flip or Flap follows a team of real estate experts as they purchase, renovate and sell houses for a profit.
The team members, including Tarek El Moussa and Christina Hall, show their skills and expertise to turn ruined houses into profitable investments.
This process repeats in every episode and it will provide you with a solid experience on how to buy, renovate and sell properties. If you're not interested in investment, you can still watch for entertainment.
5. BIG BIGGER BIGGEST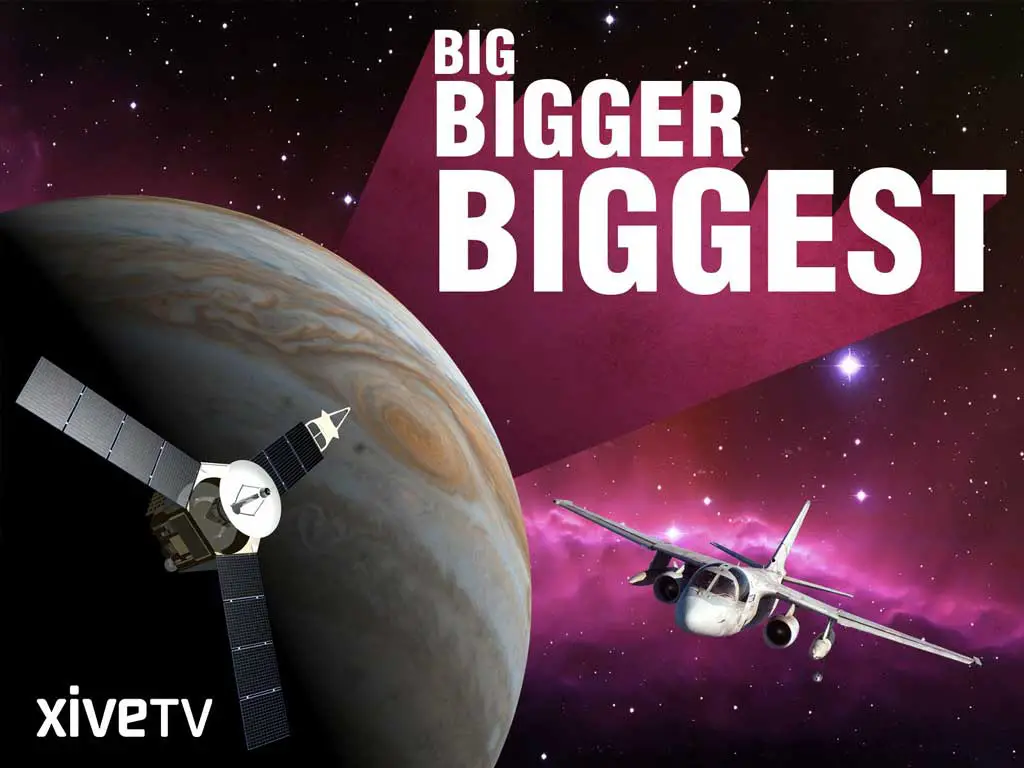 | | |
| --- | --- |
| Actors: | John Michie, Jem Stansfield, Eddie McCann |
| Years: | 2008-2011 |
| Topic: | Megastructures |
| Channels: | National Geographic Channel |
| IMDB: | 7.9/10 |
Broadcasting in 2008-2013, Big Bigger Biggest is a mega-construction documentary that focuses on engineering breakthroughs that let us build marvel structures in our today's world.
Watching this television show, you will gain a deep understanding of how advances in technology and engineering affect our lives and the built environment.
Each episode shows you the building process behind a mega-engineering marvel, from different building types such as tunnels, towers, skyscrapers, oil rigs, bridges, telescopes, dams and cruise liners.
While each documentary is remarkably well-researched, it doesn't overwhelm you with complicated maths and science. Instead, supports this research with good graphics and descriptive illustrations, making it clear for viewers to understand easily the intelligence behind these engineering marvels.
6. Megastructures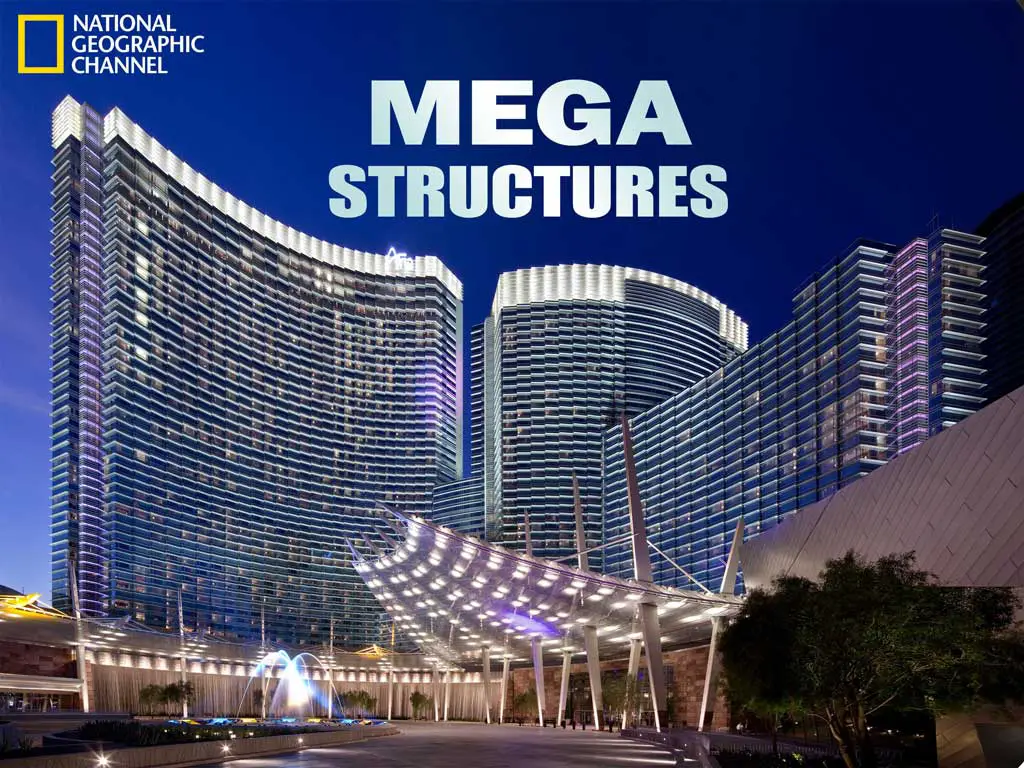 | | |
| --- | --- |
| Actors: | Jonathan Hart Tom Goodman-Hill Greg Stebner |
| Years: | 2004- |
| Topic: | Megastructures |
| Channels: | National Geographic Channel |
| IMDB: | 7.3/10 |
Including over 120 episodes, from America's Biggest Dig to London's Olympic Stadium, Megastructures is one of the most popular construction shows on TV since 2004.
Each episode takes a closer look at one grandeur structure, shows groundbreaking ideas behind its concept, as well as makes an in-depth analysis of the design.
All these constructions are selected for Megastructures' list as they include extraordinary attributes like the biggest, longest, tallest, or ground-breaking.
Just like Build It Bigger, Megastructures is also a gem for construction enthusiasts. You can watch it on National Geographic Channel.
7. Impossible Engineering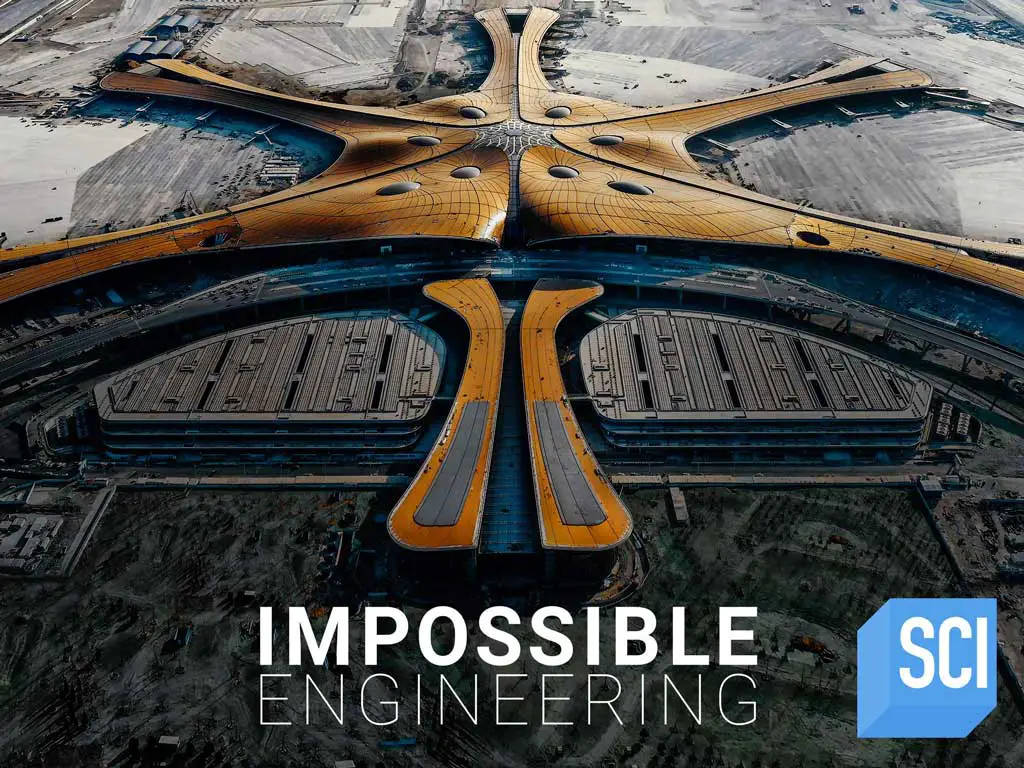 | | |
| --- | --- |
| Actors: | Mike Bratton, Daniel Dickrell, Rhys Morgan |
| Years: | 2015- |
| Topic: | Megastructures |
| Channel: | Science Channel |
| IMDB: | 7.1/10 |
As the name suggests, Impossible Engineering is an engineering TV show putting the world's most incredible construction projects under the scope. It focuses on revolutionary building techniques and innovative building materials that allow the creation of these constructions.
Moreover, it offers insight into brilliant construction technologies that are changing our world by being applied to megastructures.
Watching Impossible Engineering, you'll have a chance to look closer at the challenging situations, impeccable solutions, and unique stories behind these projects, including Tesla Factory, Panama Canal, and Dubai's Impossible Island.
8. Treehouse Masters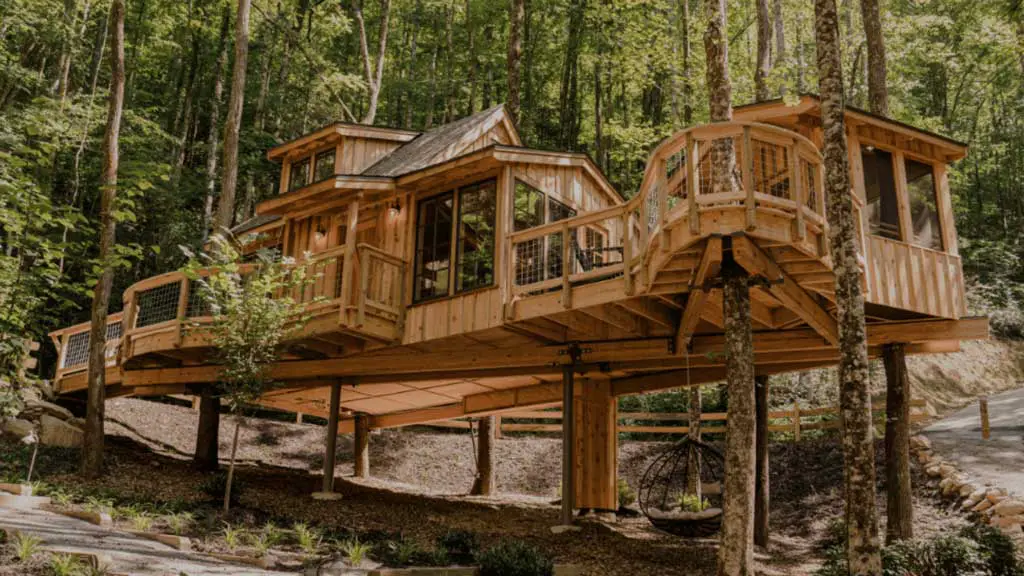 | | |
| --- | --- |
| Actors: | Pete Nelson, Tory Jones, Christina Salway |
| Years: | 2013-2018 |
| Topic: | Treehouses |
| Channel: | Animal Planet |
| IMDB: | 7.2/10 |
Are you looking for small bungalows or treehouses, instead of megastructures? Then, Treehouse Masters will be your favorite house-building show on TV.
First aired on Animal Planet in 2013, the last season of this American reality series was released in 2018.
Having 11 seasons and 100 episodes, Treehouse Masters will give you a reason to watch the next episode each time. In each episode, you'll watch the team of builders constructing beautiful and functional treehouses that are perfect for families.
You will certainly enjoy your time while seeing the team works patiently, unselfishly and uninterruptedly.
9. Build a New Life in the Country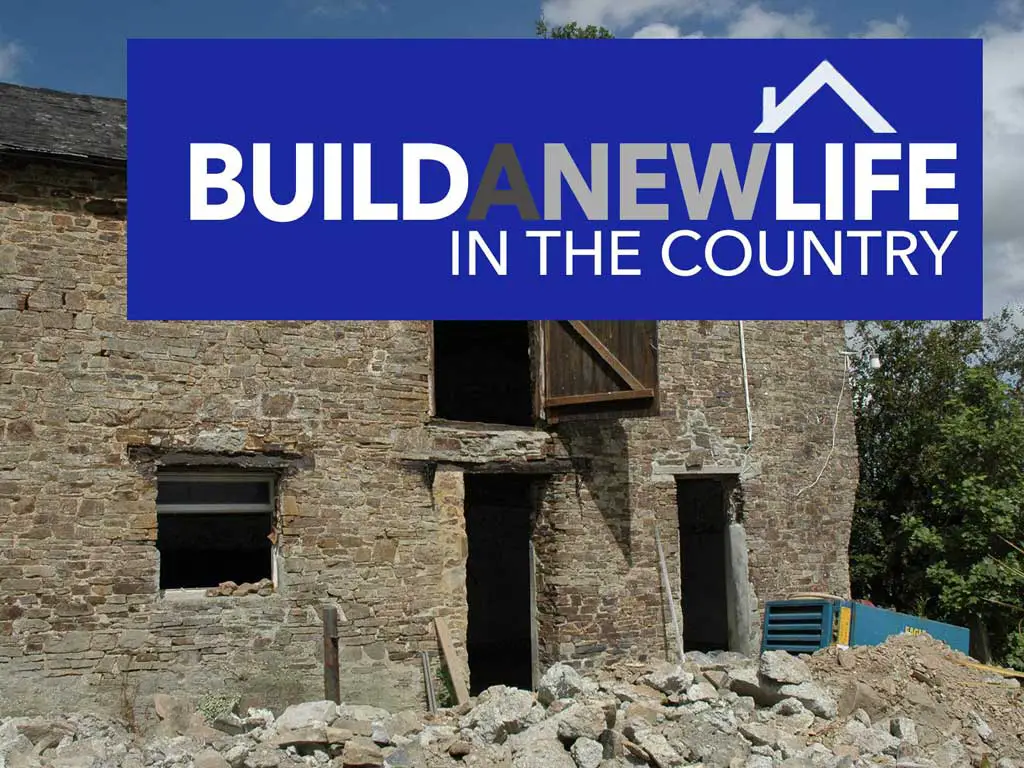 | | |
| --- | --- |
| Actors: | George Clarke, Charlie Luxton, Tara Newley Arkle |
| Years: | 2005- |
| Topic: | Home renovation and improvement |
| Channel: | Channel 5 |
| IMDB: | 8.0/10 |
With the presentation of architectural designer Charlie Luxton, Build a New Life in the Country include people who escape from the big cities of the United Kingdom to start a new life in the countryside.
This home renovation TV show focus on people producing stunning houses despite limited budgets and challenging situations. There are unbelievable renovations and restorations in the series.
They transform centuries-old houses into modern family residences, as well as repair and renovate ruins to turn them into liveable habitats.
10. Building off the Grid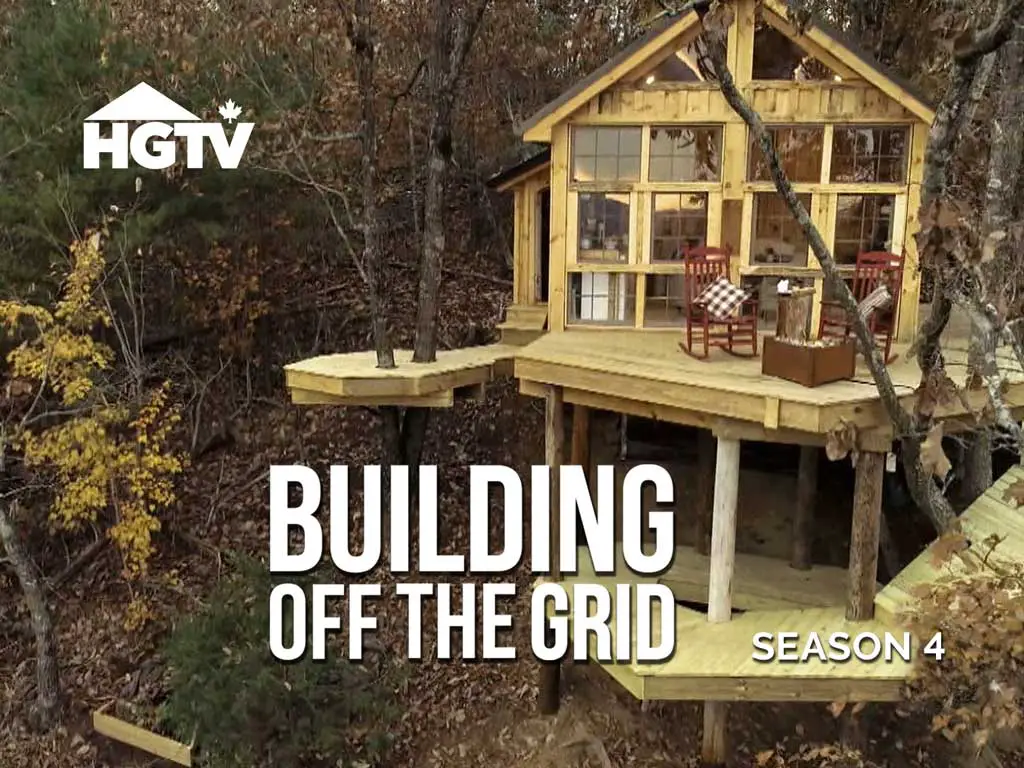 | | |
| --- | --- |
| Actors: | Jake Rademacher, Ross Huguet, Mick Foley |
| Years: | 2014- |
| Topic: | Building wild houses |
| Channel: | Discovery Channel |
| IMDB: | 7.0/10 |
Premiered in 2014, Building of the Grid showcases people constructing off-grid homes with sustainable building materials and simple techniques in nature.
Whether they build log cabins or tiny houses, these constructors should complete their dream homes before their deadline.
However, they struggle with nature's harsh conditions, time pressure and limited supplies. After completing the structure? They should be self-sufficient and manage to live off the grid.
The show also creates social awareness of sustainability as guest constructors use sustainable materials to build a structure in nature. These materials are natural and are acquired from local sources.
Another point that the program focuses on is to give minimum harm to nature while building structures.
Open Building off the Grid, settle back, and enjoy the time!
Conclusion
In conclusion, the construction industry is a catchy and dynamic field grabbing the attention of many people around the world. That's why we've researched all the construction TV shows, including home improvement, house renovation, megastructures and real estate series. Then, we created a list of the top 10 TV shows about construction that are worth watching, based on some criteria.
IMDb rating, popularity, topic, actors, concept, educative content, entertainment aspect, and ease of accessibility are among the criteria that we considered when creating this list.
These popular construction series on TV provide a thrilling and instructive experience for construction enthusiasts and anyone seeking inspiration in home renovation and construction. From high-energy reality shows to education series, these shows include a wide range of topics.
They showcase the hard work, dedication and creativity behind building and renovating such homes and buildings. So, if you're a fan of construction-themed shows, be sure to check out our list in detail.
Thank you for reading this content! Please don't be shy to share it with your friends.
FAQ
Q: What are some popular TV shows on construction?
A: Some popular TV shows and documentaries about construction are Build It Bigger, Modern Marvels, Megastructures, Flip or Flop and Treehouse Masters.
Q: Are construction TV shows only for professionals?
A: No, they are not only for professionals. They are also popular among people who are interested in DIY projects, home improvement, and architecture.
Q: Can watching construction series help me learn about construction?
A: Yes, watching construction TV shows can help you learn about construction methods, tools, and techniques.
Q: Can I watch construction television shows online?
A: Yes, many construction TV programs are available to watch online through streaming services such as Netflix, Hulu, and Amazon Prime Video.
Q: Are there any construction shows that focus on sustainable building practices?
A: Yes, there are several TV series that feature sustainable building practices, such as Building Off the Grid and Treehouse Masters.
Q: Can building shows on TV provide inspiration for my own home improvement projects?
A: Yes, they can provide inspiration and ideas for your own home improvement projects, from creative design ideas to tips on how to deal with difficult construction challenges.