Brutalist architecture, characterized by its use of raw concrete and functional expressionist attitude, has impacted modern structures as an influential architectural movement since the beginning of the 1950s. However, the architectural trend of the 21st century, sustainable architecture, brings forward a question: Can Brutalist designs be compatible with eco-friendly features? The concept of Eco Brutalist architecture evolves out of exact here.
This article covers the history and transformation of Brutalist architecture to Eco Brutalism, prominent Eco Brutalist buildings and the rise of Eco Brutalist architecture. We'll also discuss the benefits and challenges of using sustainable design principles in Brutalist structures.
But before delving into the details of Eco Brutalism, we need to learn the history of Brutalism in architecture and the reasons behind the invention of this modern style. After that, it will be easier to understand the emergence of the Eco Brutalist style and its future.
What is Brutalist architecture?
Brutalist architecture is a modernist style that emerged in the 1950s and gained popularity in the 1960s. Characterized by its use of raw concrete and repetition of geometric shapes, Brutalist architecture supports the idea of modern architecture "form follows function".
After the Second World War, there was a major crisis in building supply, especially in Europe. Some leading modernists played a key role in the development of Brutalist architecture to find a solution to the period's urgent needs in the field of architecture.
Unarguably, Le Corbusier is the most famous Brutalist architect. His works, such as Unite d'Habitation in Marseille, France, had a great impact on shaping the Brutalist style of architecture.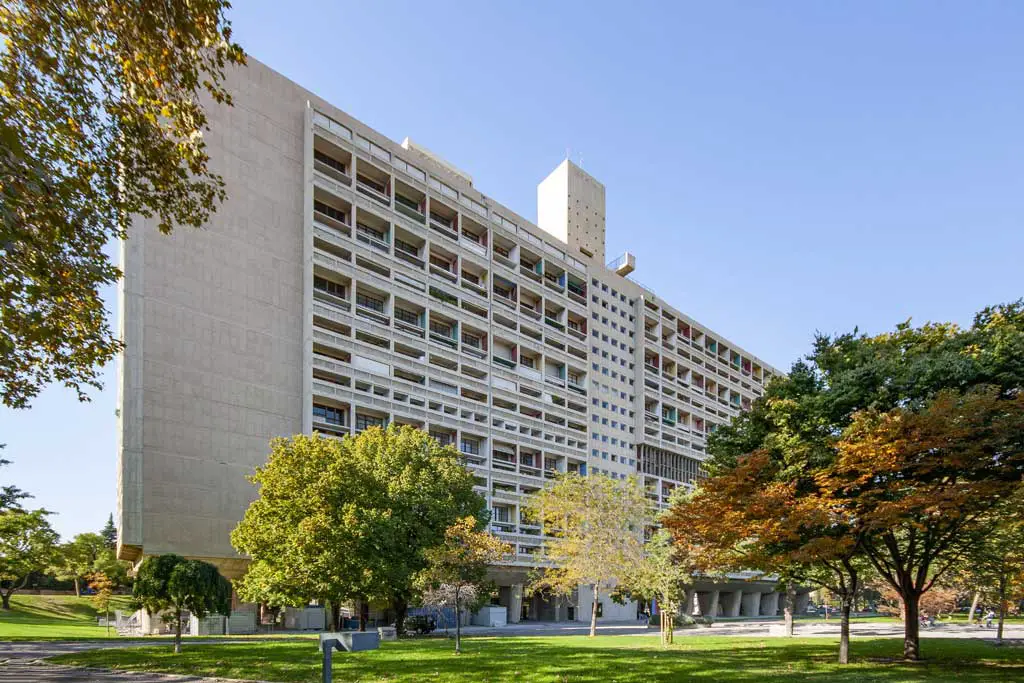 Corbusier's Unite d'Habitation was a prototype project, in which people in modern times can live together as communities, meanwhile meeting their important daily requirements like accommodation, entertainment, sports, fresh air and natural sun.
Read Also: Le Corbusier | Life | Buildings | Architecture Philosophy
The other important Brutalist architects are Renzo Piano and Richard Rogers, who designed the Pompidou Center in Paris. This building is an example of late Brutalist architecture and comes to the fore by using steel as a main structure material, instead of reinforced concrete.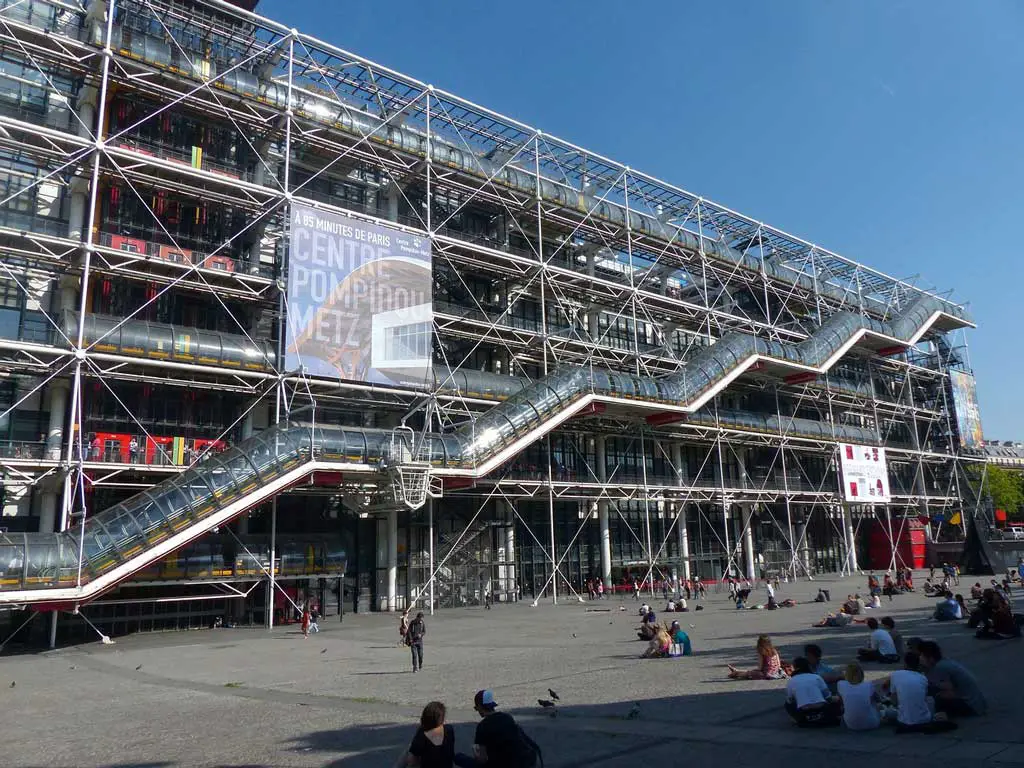 Famous Brutalist architecture examples and their architects:
Le Corbusier – Unite d'Habitation (Marseille, France)
Alison and Peter Smithson – Hunstanton School in Norfolk (Norfolk, England)
Paul Rudolph – Yale Art and Architecture Buildings (Connecticut, USA)
Renzo Piano and Richard Rogers – The Centre Pompidou (Paris, France)
Ernie Goldfinger – Trellick Tower (London, England)
Moshe Safdie – Habitat 67 (Montreal, Canada)
William Pereira – Geisel Library (San Diego, USA)
Lina bo Bardi – SESC Pompéia (São Paulo, Brazil)
Characteristics of Brutalist Architecture
As the Brutalist architectural style was developed to solve immediate building problems after WW2, we come across its examples mostly in certain functions like housing, government buildings and educational institutions.
Brutalist architects were using economical and efficient design strategies in their projects. Especially, their use of materials and space in the most efficient ways resulted in fast-produced, multifunctional and cheap buildings.
These Brutalist buildings are against the use of unnecessary adornments seen in the architecture of past centuries. Instead, they are utilitarian and focus on functions when shaping the architecture.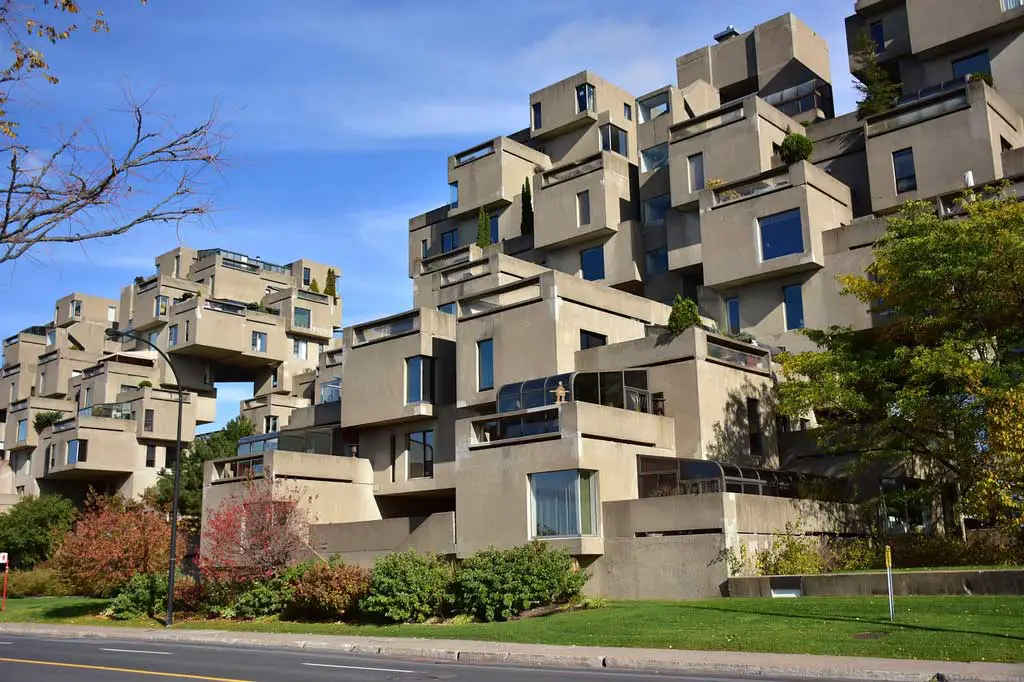 However, the other side of the medallion was a bit different. Their rough, solid, cold and insensitive appearances have been the focus of disputes. And the Brutalism movement has lost its influence in a short time.
Today, Brutalist architecture continues to inspire architects and shape the built environment with a new concept. In the next section, we'll explore the evolution of eco-friendly design and its impacts on the architecture field.
You can also read more about the style by visiting our article Brutalist architecture.
The evolution of eco-friendly design
As the importance given to environmental sustainability has grown in this century, the focus on eco-friendly design in architecture has also increased. From green roofs to energy-efficient systems and solar panels, there are plenty of strategies that structures can have to minimize their impact on the environment.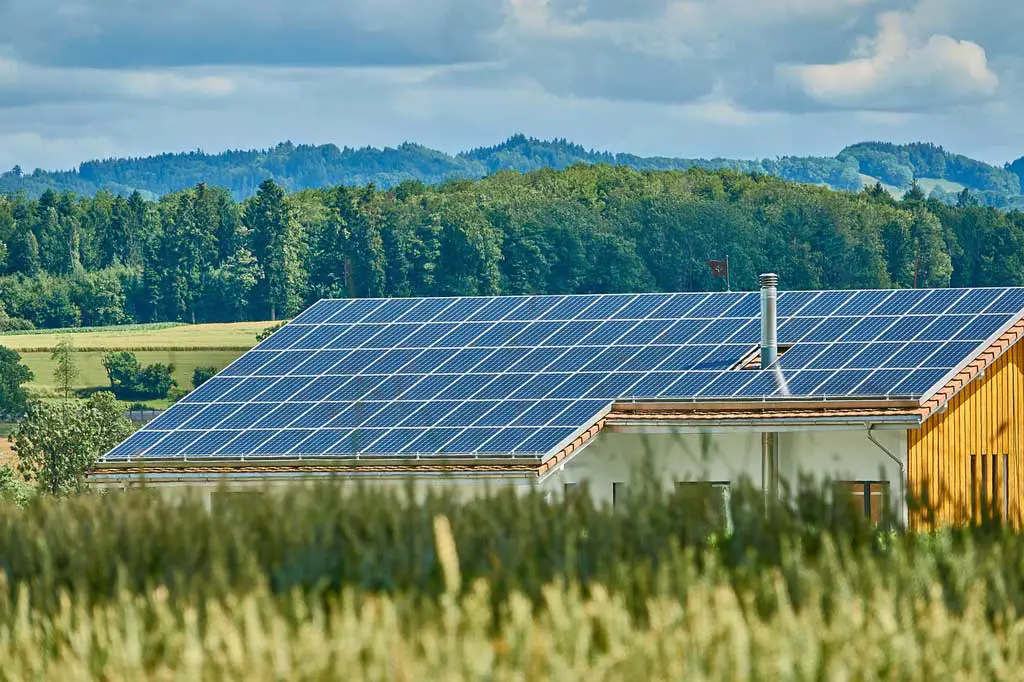 One of the earliest sustainable architectural design strategies is the passive solar house, which was developed in the 1970s. It simply uses the sun's energy to heat or cool inside the building.
The other early trends of sustainable design were the use of recycled materials and the incorporation of natural elements, such as vegetation, into buildings.
Since the demand for sustainable architectural designs was growing, different green building standards and certification programs were developed.
The most known of these programs is the LEED, Leadership in Energy and Environmental Design. It offers a checklists-based ranking system for the environmental performance of buildings. Also, it includes different environmental-friendly levels like LEED Gold, LEED Silver, etc.
These programs contribute to raising awareness of sustainable building designs and encourage designers to create environmental structures.
We learned the essentials of Brutalist architecture and the evolution of eco-friendly design simply. In the next section, we will see the emergence of green Brutalism combining Brutalist design and sustainable features.
What is Eco Brutalist Architecture
Eco Brutalism is a green architecture type where Brutalist structures are combined with sustainable design principles, such as green roofs, energy-efficient systems and planting.
Opposite to Brutalist buildings, these green structures reduce the harmful effects of the built environment. The resulting products meet two crucial requirements of contemporary architecture: aesthetics and sustainability.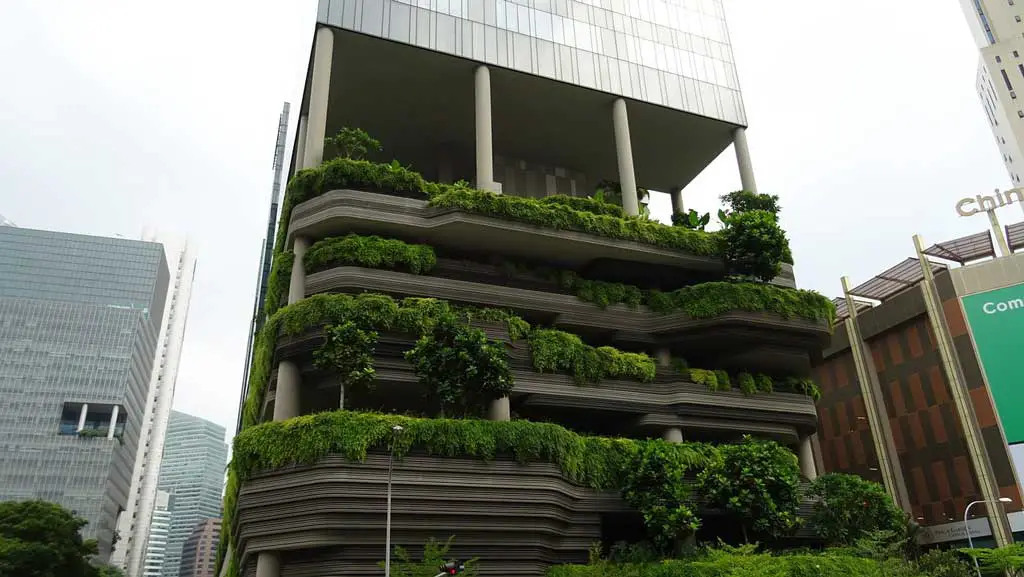 Eco Brutalist buildings mostly have reinforced concrete as a structural material. These buildings aim to minimize the environmental impact of concrete and other materials. Moreover, they incorporate green building strategies into the design.
While there is a multitude of benefits that environmental Brutalism offers, such as energy efficiency and lower environmental impact, there are also some challenges to consider.
For instance, as mentioned above, one of the main purposes of Brutalism was to create cost-efficient buildings. When architects add sustainable features to a design, the cost of construction may be higher.
The other challenge is the cold and rough nature of Brutalist buildings. Even though eco-friendly additions and plants change this appearance, Brutalist building is still Brutalist and may not be eye-pleasing.
Despite the challenges of creating a more natural Brutalism, its potential of pushing the boundaries of traditional Brutal buildings and encouraging architectural designers to practice more sustainable designs makes it an exciting architectural style.
Examples of Eco-Brutalist Buildings
Eco Brutalist architecture features numerous examples around the world. While some of them were transformed from traditional Brutalist structures into green Brutalism, some are contemporary designs with eco-friendly characteristics.
Below there are some prime examples of Eco Brutalism in architecture.
1. Mamnun Residence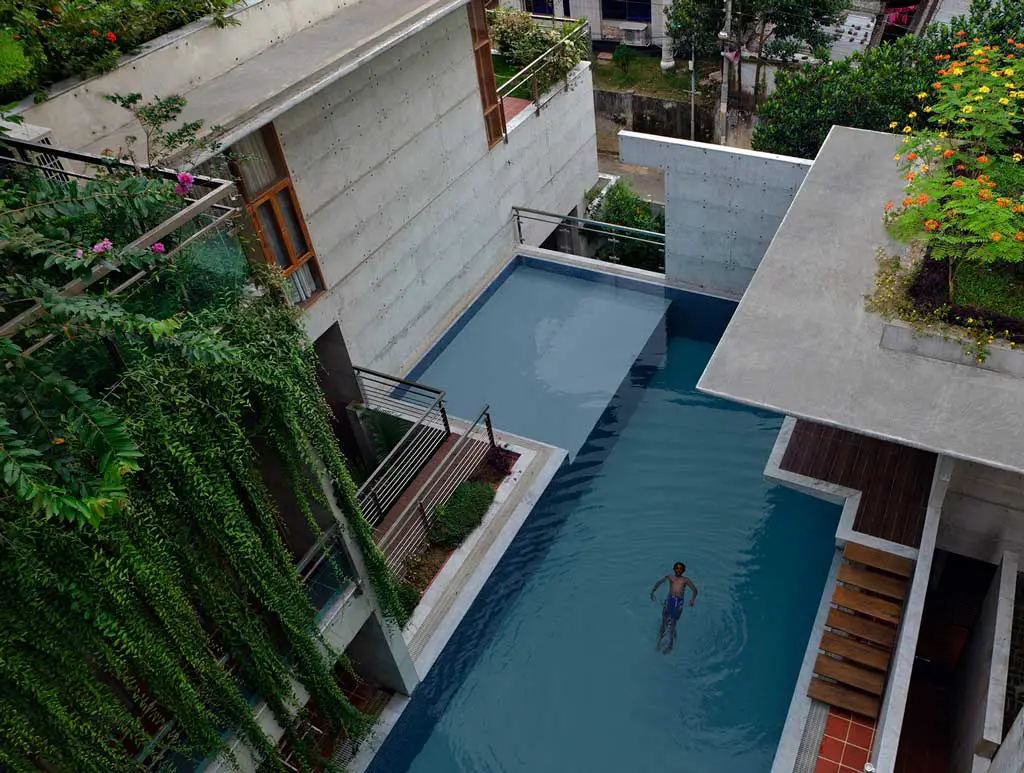 The first Eco Brutalist example in our list is Mamnun Residence, which is a single-family house located in Chittagong, Bangladesh. Designed by Shatotto architecture in 2013, it is a perfect example of concrete Brutalism with plants.
When designing the project, architects were inspired by an indigenous hat called "mathal", which is worn by local farmers as protection against harsh climatic conditions, rain, wind and sun.
There are thin but large roofs distributed into different levels of the building. These roofs help to create shaded areas as the building is exposed to so intense sunlight yearlong.
The building has various balconies adorned with green elements. Hanging out to the pool on the second floor, these plants create a restful ambiance.
2. Art Villa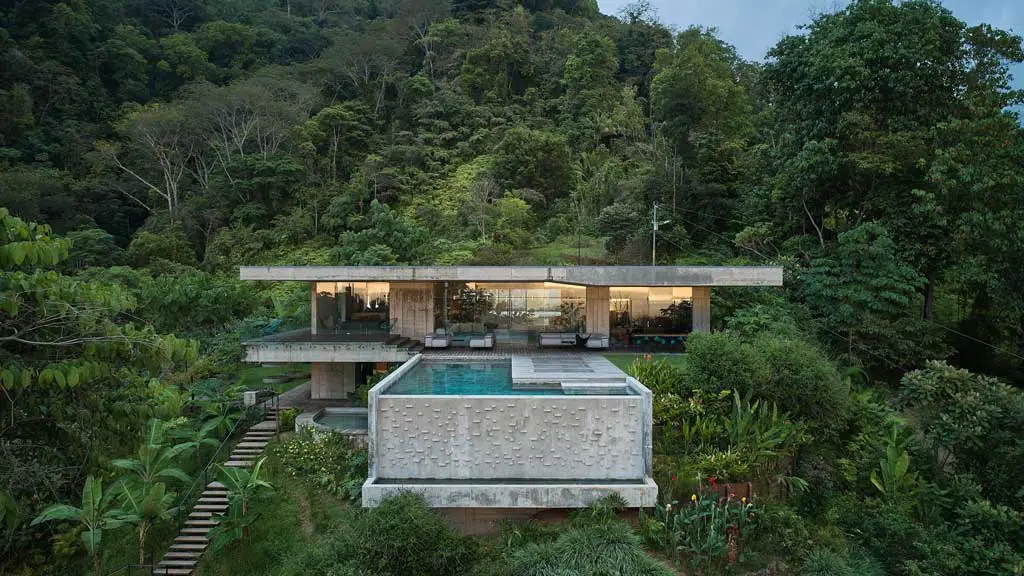 Another structure organized with the Eco Brutalist features is Art Villa in Costa Rica. It is designed by the Czech architecture firm Formafatal in 2019. Serving as a tourist residence, it is surrounded by an intense jungle.
Having two-storey with 570 m2, the small resort includes a playroom, 5 bedrooms, a dance room, a gym, a laundry room and utility rooms. While the main material is raw concrete creating a monochrome appearance, the other materials, such as wood, metal and linen, establish a balance with it.
3. Jungle House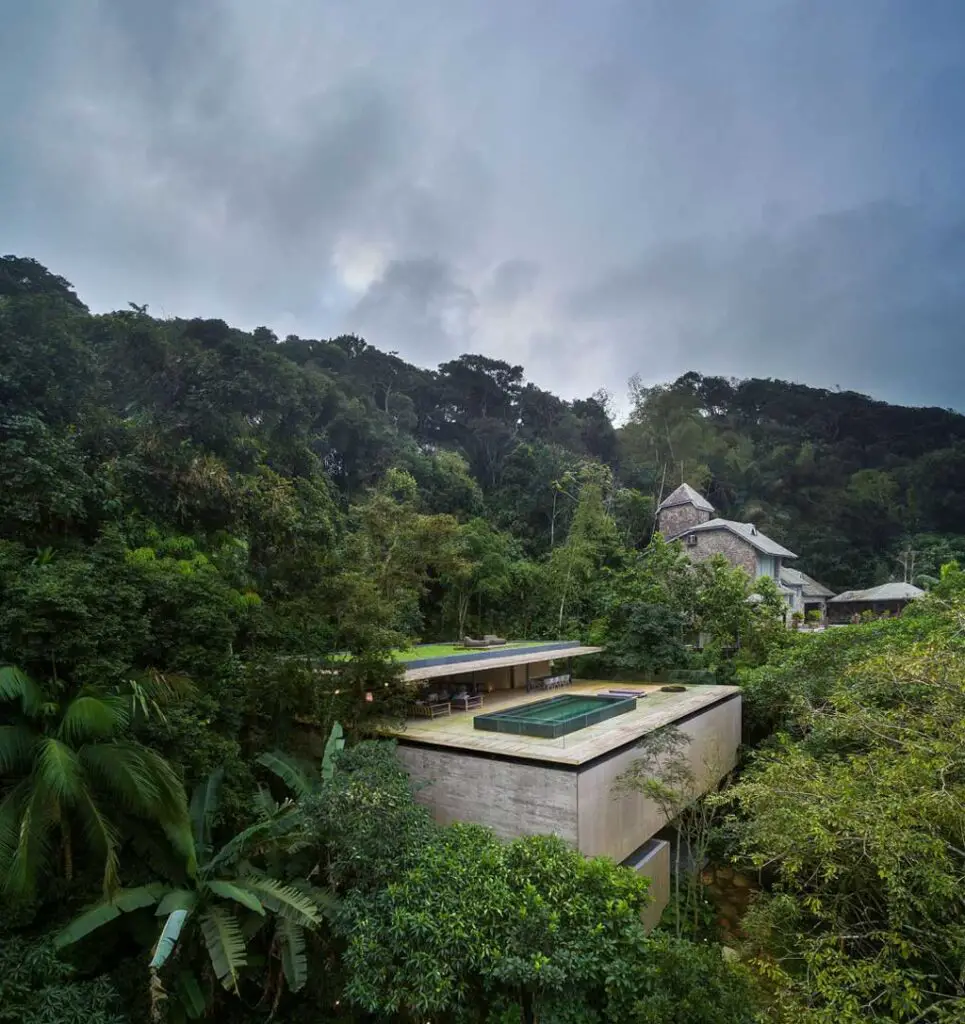 Located in a jungle at Guarujá, Brazil, Jungle House creates a perfect balance between its concrete essence with the natural surrounding. The three-storey structure has various terraces in different types. The big terrace has a pool with a view of the tropical forest.
As the forest surrounds the whole building, each floor has a unique view. The green roof covering half of the building is a sustainable feature.
4. The Tiing Boutique Resort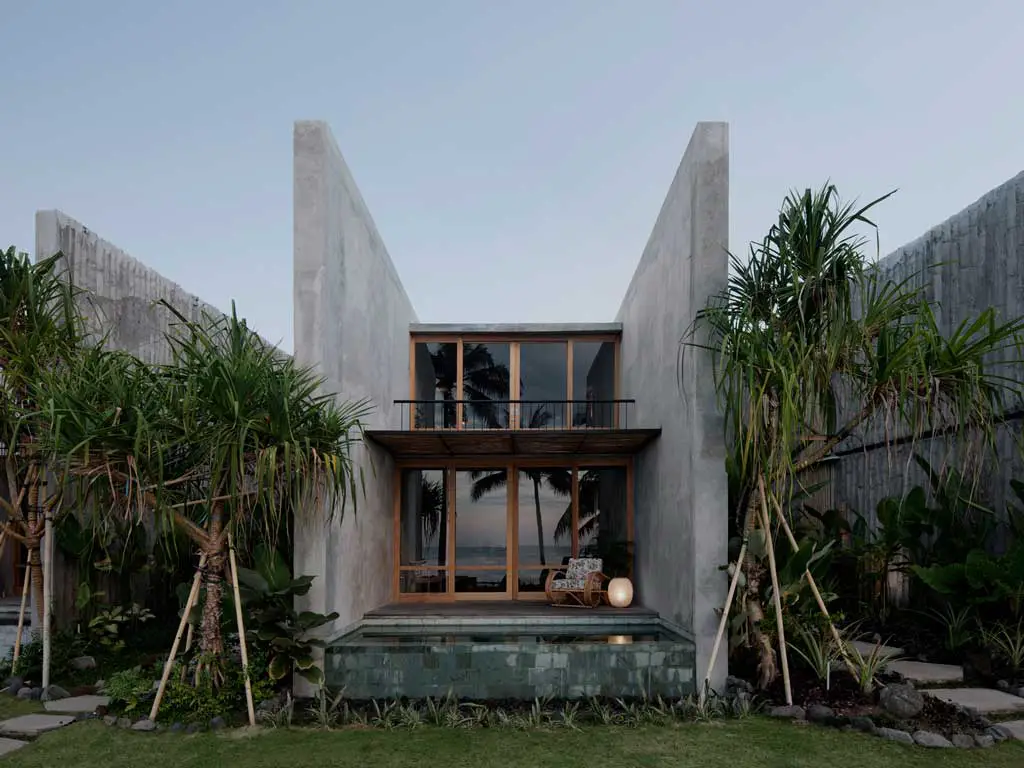 The last Eco Brutalism example that we want to mention is the Tiing Boutique Resort, located in Bali, Indonesia. The source of inspiration which the building take is the local architecture of bamboo structures. The concrete surfaces have bamboo-made molds.
The future of Eco Brutalist architecture
There are some major environmental issues that our world has, such as air pollution and global warming. These global problems make the term environmental sustainability increasingly popular. And this trend provides a wide adoption to the concept of Eco Brutalism in architecture.
The incorporation of Brutalist design and sustainable features creates an innovative approach to the eco-friendly structure design. In addition, the potential for further evolution and growth in this style is so exciting.
As demand for sustainable building designs as well as the number of green building standards and certification programs increase the popularity of Eco Brutalist architecture will continue to boost.
Architects' role in preserving our world will be crucial. Moreover, the impact of Eco Brutalism on the built environment may be more significant.
By exploring the potential and benefits of this environmental style, architects and designers will overcome the challenges and creates much more eco-friendly architectural examples.
Conclusion
In conclusion, providing a unique approach to designing eco-friendly structures, the concept of Eco Brutalist architecture is a fashion of Brutalist design and sustainable features. The products of this style meet both aesthetics and sustainability requirements.
In this article, we've first learned the essential information on Brutalism, its important examples and key characteristics. Then, we talked about the evolution of eco-friendly design and its first examples.
We have also discussed the benefits and challenges of combining Brutalist structures with green building strategies. After that, we delved into Eco-Brutalism and gave some examples.
In the near future, the style obviously will grow its popularity and play a more crucial role in shaping our built environment. We hope that more architects will tend to create environmental structures. Because this is the only way to minimize the harmful effects of the built environment.
Thanks for reading this article. Please, share your knowledge about Eco Brutalism with us and send this article to your friends.
Frequently Asked Questions
Q: What is Eco Brutalist architecture?
A: Eco Brutalist architecture is the combination of Brutalist design with sustainable architectural features like planting, green roofs, solar panels, rainwater collection, etc.
Q: What are some examples of Eco Brutalist architecture?
A: Some notable examples of Eco Brutalist architecture are Mamnun Residence, Villa Art, Jungle House and The Tiing Boutique Resort.
Q: What are the benefits of Eco Brutalist architecture?
A: Eco-Brutalist buildings are energy efficient and they reduce the environmental impact of Brutalist designs. This eco-friendly architectural style can also encourage architects and designers to create environmentally friendly structures.
Q: What are the challenges of Eco Brutalist architecture?
A: It likely requires more cost to add sustainable principles into a Brutalist design. The other challenge is that these structures look rough and cold even if they were adorned with green elements.
Q: Is Eco Brutalist architecture a popular architectural style?
A: It is a new architectural style and has not yet been adopted so much. While it has gained some popularity in recent years, it has a long way to go.

However, as the focus on environmental issues continues to grow, it is likely that Eco Brutalist architecture will become more popular in the future.
Q: What are the key characteristics of Eco Brutalist architecture?
A: The integration of Brutalism's basic features with sustainability principles characterizes eco-friendly Brutalist architecture.
Q: Is Brutalist architecture eco-friendly?
A: No, Brutalist architecture is not eco-friendly. On the contrary, it involves the use of some materials that cause serious damage to nature severely, such as concrete and steel.
Q: Is Eco Brutalist architecture environment-friendly?
A: Yes, Eco Brutalist architecture is environment-friendly as it features principles of sustainability to reduce the harmful effects of the built environment.