Have you heard of CLT – Cross Laminated Timber System? How many floors can a wooden structure has maximum? Traditional wooden structures seem to have lost their fashion in the past century. However thanks to this new technology, wood, an indispensable building material for centuries, keeps up with the modern age. Before you start reading this article, I recommend you to visit the relative article about Timber Structure and Advantages of Timber in Architecture.
What is CLT?
Cross laminated wood system is a very simple and innovative system obtained by cutting orthogonal wood plates on CNC machines then bonded with the help of glue. CLT product, which must consist of at least 3 layers for the system to be strength, is a prefabricated solid wood panel. The number of layers should be at least 3 and it should consist of odd numbers. So it can be 3-5 or 7. If the number of these layers is even, it will break the spell of CLT.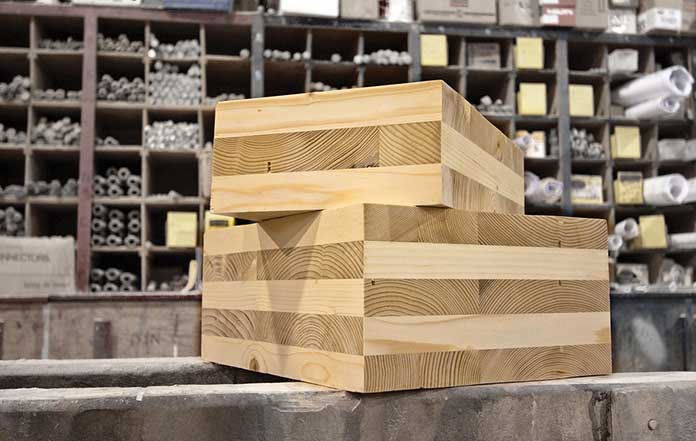 While the layers are glued together, the wood fibers are glued uprightly on top of each other. In this way, the outcome material becomes resistant to both pressure and shrinkage like reinforced concrete.
While CLT panels can be used as carrier elements, they are also used in coating materials or on interior furniture. Construction materials such as steel and reinforced concrete are generally used for the design of tall buildings. The fact that wood has a place in high-rise building construction field thanks to innovative technologies such as CLT is an important development in the building industry.
CLT panels can be produced in desired size suitable to area of usage. One of its biggest advantages of Cross-Laminated Timber is that the number of layers and the type of wood material can be changed according to the required static values.
Advantages of Cross Laminated Timber in Architecture Field
Since it has low weight, clt buildings are so light. Especially in high-rise buildings, the structures should be mitigated against the destructive effect of the earthquake. Therefore, light weight of Cross Laminated wood panels is a very important advantage.
Labouring is simple. Because, cross laminated timber construction elements are prefabricated and ready for use. Their assembly is so easy, too.
Economical
It has a wide range of applications from small-scale items such as furniture to structural elements such as walls, roofs, columns and beams.
It is a sustainable and environmentally friendly material with lower carbon emissions than reinforced concrete structures.
Since the production of CLT Panel is highly compatible with the prefabrication, the duration of the construction is significantly reduced. For example a simple cross laminated timber house can be built in just 2-3 weeks.
Building With Cross Laminated Timber : High-rise Wooden Structures
The Mjos Tower
The Mjos Tower, built at an altitude of 84 meters in 2018, is located in Norway. In the construction of this structure, which has a mixed use, nearly 12 thousand trees were used.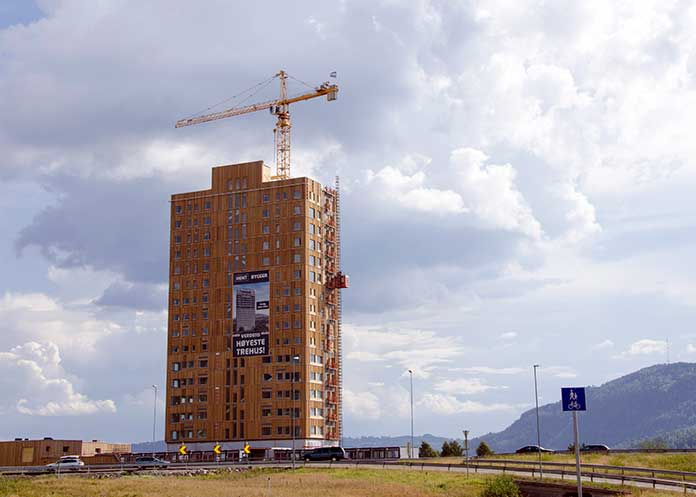 Brock Commons
Our next example is Brock Commons from Vancouver, USA. The 18-storey student dormitory building with cross laminated timber is not entirely made of wood. There are reinforced concrete carriers and walls in elevator blocks and the ground floor.
Shorty, in this article we talked about what is cross laminated timber construction and its technology. Thanks to the advantages of its system, the count of clt buildings may be increasing rapidly, in the future.