EPS foam means Expanded Polystyrene Foam. It is a closed pore thermoplastic building material in foam form. In order to obtain eps insulation, polystyrene particles are inflated with pentane gas and they are brought close to each other. Thus, a bond is established between these particles and a surface with low thermal conductivity is procured. There are many small pores on the surface formed by using pentane. Pentane is replaced by air during the production of the material. For this reason, pentane in the material composition leaves its place to constant and static air. As a result, the porous structure of the expanded material contains nearly 98% air and 2% polystyrene. The outcome product is an EPS thermal insulation material that is formed by fusing hexagonal particles with each other, just like XPS.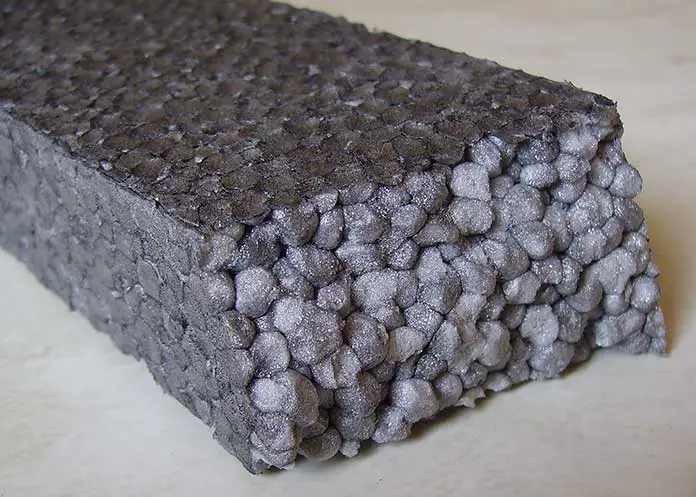 One of the main reasons why EPS panels cheap compared to most other thermal insulation materials is the high rate of air it contains. Air is a very good layer for thermal insulation. As you know, air layer is used in most building elements in order to provide thermal insulation. For instance, one of the main reasons why double glasses are effective in thermal insulation is the air layer between the two glasses.
Remember that EPS foam insulation material is produced for thermal insulation, not waterproofing. In our article about XPS (Extruded Polystyrene Foam), we stated that XPS insulation board is also used in waterproofing. Because the first production purpose of XPS was to provide waterproofing in marine vehicles. However, it should be stated that expanded polystyrene foam is very weak in waterproofing.
Properties of EPS Foam Thermal Insulation Material
Incombustibility class of EPS is B1. This indicates that it can be easily melted with an acid-containing liquid or with fire. However, EPS foam is a non-flammable material although it melts easily.
It can be shaped quite easily. It can be cut in CNC machines according to the design in the architectural project and can add an aesthetic appearance to the exterior facades.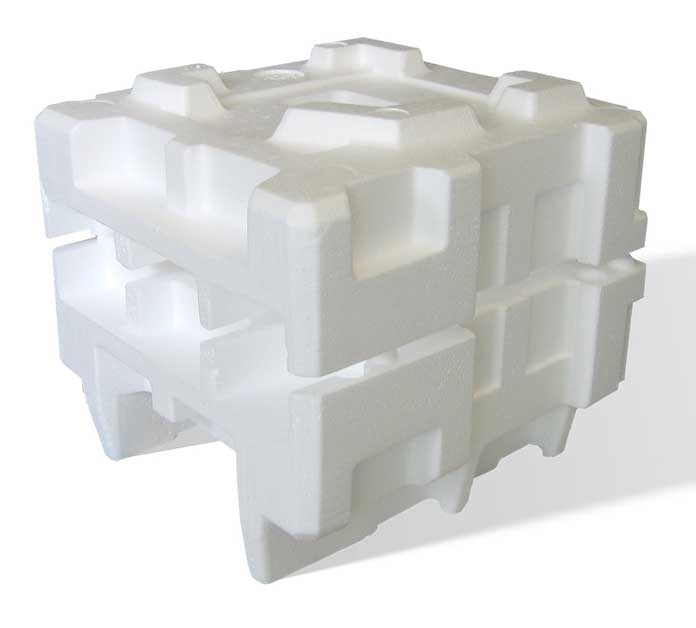 It is cheaper compared to thermal insulation materials such as XPS and stone wool.
The properties of EPS such as thermal insulation, thermal conductivity, shock absorbency do not change during their lifetime.
Expanded polystyrene foam is a sustainable and 100% recyclable material. The components inside do not cause any harm to the atmosphere.
EPS has a high bending resistance. In addition, despite this strength, it is so light material.
EPS foam, besides its thermal insulation feature, has properties which are shock absorbing and flexible. Because of these reasons it's an important material used in the packaging industry.
Too much energy and time is not spent while producing it. For this reason, the cost of products is also decreasing.
EPS used for thermal insulation is produced in a density of 15-30 kg / m3.
The thermal conductivity coefficient of EPS is between λ = 0.035 and 0.040 w / mK.